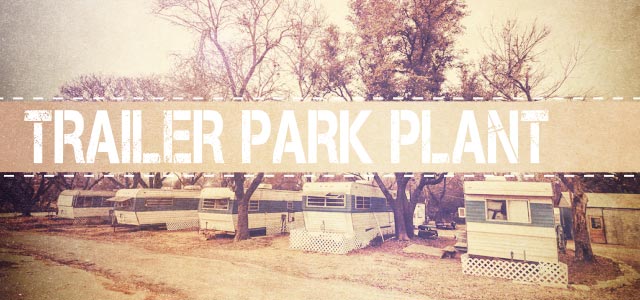 "Why doesn't someone plant a church in a mobile home park?" One noted theologian has often made this challenge to evangelical leaders and denominations that tend to focus their attention on the inner-city and "reaching" blacks.
But we found a church planter who started a church in a low-income white community—a mobile home park—in Conway, Ark. And the church planter is black. His name is Phil Fletcher and we had a chance to ask him a few questions about his church plant, The Church at Oakwood, and the nonprofit he started.
Brother, Fletcher. Tell us about yourself. Your conversion, family, education and ministry experience.
I grew up in a two-parent household in Louisville, Ky., and moved to California when I was 10. I grew up in the Episcopal tradition and attended a Catholic school during the week. That period of my life was simply going to church because you were supposed to. At the same time, I was exposed to this other tradition—Catholicism—and there were both many differences and similarities to Episcopalianism.
Once I graduated from high school, I attended the University of California Riverside and pursued a degree in African-American Studies. My college career was marked by zero desire for Christ, the Scriptures or his church. During my senior year, I started attending a Church of God in Christ church because I was trying to date this woman, Nicolle, who would later become my wife. During that time, I was exposed to the gospel and was converted in 1997 on Easter Sunday.
I can remember like it was five minutes ago, sitting in the third row, seventh seat, my eyes were opened! From that point forward, I poured my energy into the Scriptures, became a youth pastor and was ordained. I enlisted in the military in 2000 and two years later became a combat officer. During my time in the military, I completed my Masters of Arts in Theology and Apologetics and volunteered a lot of time assisting chaplains and preaching from time to time.
When I redeployed from Iraq in 2006, I pursued an opportunity to become a military chaplain, which brought my family to Conway, Ark., the next year. It was here in Arkansas that God brought together all my experiences to accomplish our current work in low-income areas with the gospel.
Why did you decide to plant a church, The Church at Oakwood, in a mobile home park?
My plan in the beginning was not to plant a church. I discerned a call to go into this trailer park and simply preach the gospel. Over time, people from within the community and in the surrounding city started to hear about the "trailer park pastor." As things were beginning to pick up, I discerned the need for some accountability and met two men who are now my close friends—Kevin Hale (a PCA pastor here in town) and Cary Cox (pastoring a Reformed Charismatic congregation).
In those early years, we would meet together to discuss how things were going in the churches and how to pray for one another. Going on seven years, we have been blessed to plant two additional churches in trailer parks with the hope of another congregation in the next two to three years.
We are diverse groups, meeting outside during the majority of the year. Our gathering is very participative and we have men who put forward strong gospel preaching. I enjoy seeing and hearing the stories of the women digging deep into the word and seeing the gospel effects.
In 2012, I was blessed to pass the pastoral duties to others, and now I focus on strengthening the local churches and look to establish new expressions among the poor. It is a privilege and joy to see young people I have discipled become strong in the Lord's gospel and serve the church he purchased.
How did the local residents respond? Was race or culture an issue?
Honestly, race has not been an issue with local residents within our trailer park communities. Resident response always varies because it is unfamiliar to see a local church meet in a trailer or under a tree. Yet as time went on and as we strengthened relationships through a continual presence, the local church became a natural rhythm within the communities.