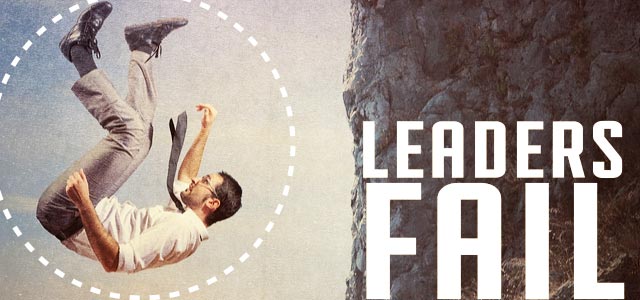 Have you or your staff recently experienced failure as church leaders? If so, I have some good news for you. Failure is part of a leader's journey. The question is never will you fail? You will. It is unavoidable. The questions is what will you learn from the failure that will help ensure success in the future?
On November 17, the UConn Huskies women's basketball team suffered a surprising loss to the Stanford Cardinals.  Most experts still consider the Huskies the clear favorite to win the NCAA Championship in March.  However, there are several lessons all leaders can learn from UConn's loss.
The following are Six Reasons Leaders Fail I gleaned from ESPN Michelle Smith's article recapping the game:
1. Leaders fail when they are not positioned for success.
Leaders must focus on what only they can do. While star player Breanna Stewart had a solid game with 23 points, she did not receive much support from her teammates. Her teammates' off-night allowed the Cardinals to focus their efforts on Stewart, taking away what she does best.
2. Leaders fail when they do not receive consistent support from their teammates.
If a teammate misses the mark, you may fail as a leader. The talented Kaleena Mosqueda-Lewis scored 10 3-pointers in her previous outing against UC Davis. Against Stanford, however, she did not make her first field goal until less than 10 minutes remained in the game.
3. Leaders fail when they make unnecessary mistakes.
It is acceptable to make mistakes, just not unnecessary ones. Mosqueda-Lewis also had poor time management and a turnover late in the game.
4. Leaders fail due to lack of leadership.
A leader's success is largely determined by the number of quality leaders around them. Former star player Stefanie Dolson graduated leaving a void which has yet to be filled.
5. Leaders fail when they miss opportunities. 
As Stanford began to mount a second-half rally from 10 points down, no one on UConn stepped up to counter the offensive.
6. Leaders fail sometimes because they are simply human.
And here is the good news. As mentioned previously, UConn simply had a bad night. Their shots did not go in. Mistakes were made. These things happen. Do not overreact. The UConn Huskies will be just fine.
And it is possible you will be just fine also. Maybe you had talent, skill, a great team, a solid plan and proper resourcing. You may have just had an off-night. Learn from your mistakes. Keep improving. Keep working hard. If you do this, you are already a success privately. It just has not showed up publicly yet, but it will.