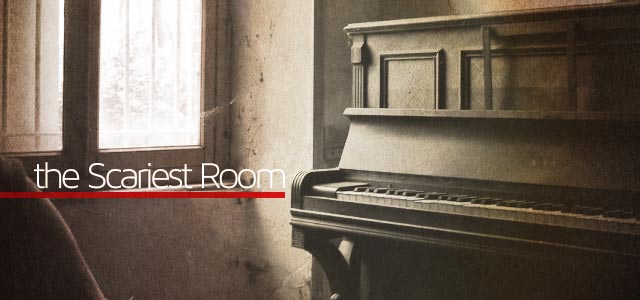 A church that loves to hang out and chat is a great thing. It's a good sign when your congregation enjoys talking to each other and milling around before the service. Unfortunately, it can be scary for a guest to enter a packed lobby filled with loud chatter—especially when the entrance to the worship center or another needed location is blocked. It's intimidating for guests to approach complete strangers and ask them to move aside so they can get to the restrooms.
A packed room can provide such great energy. But it can also feel overwhelming for your guests. It's like walking into a herd of cattle—you're always a little worried a stampede might start, and you'll get caught in the dead center of it all. And that's a bad way to start your Sunday morning services.
If you have an over-filled lobby, you need to make more room. Since most of us can't afford to extend our building into the parking lot, you only have a few options.
One option might be to place incentives in other locations to encourage folks to hang out there—such as donuts in a fellowship hall or nice music and fun visuals in your worship center. People hang out where it feels comfortable to hang out. So make other locations comfortable. Don't be too rigid and shove people out of your lobby to keep it from getting too full. But be wise and find ways to loosen up the space.
On the other hand, it can be a strange feeling to enter a lobby of a church whose service starts in a few minutes and feel like you're walking into a deserted wasteland. Watching a tumbleweed roll across the lobby floor presents a bad omen for what sort of service you're about to experience. You might think, "Did I miss the memo? Is there a reason this place is empty? Maybe I should slip out and head back to my car before it's too late."
If your lobby is completely empty, you might consider placing incentives there to encourage people to stick around. You could put coffee or donuts there. You could set up bistro tables. Make it a place where people feel comfortable milling around and chatting.
Also, make sure you have some greeters in your lobby. They'll naturally attract other people. People like to be where people are. (As long as those people don't turn into a pulsing, menacing crowd.)