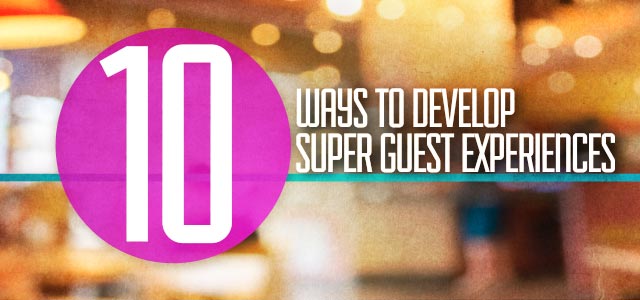 Do you know how to build a great guest experience at your church? Are you starting with the right building blocks? This top 10 list has been built from my experience of working with churches across the country the past couple of years with the Unstuck Group.
When we engage churches in a Ministry Health Assessment, we help them gain a fresh perspective of their strategies, systems and structures. The process gives churches with a current snapshot of their ministry's health and steps to best position your church to fulfill your vision. Here's some of what I've learned along the way.
1. Stop acting like a church.
Instead of learning from other churches, begin looking at other public spaces that people go to. Visit resorts, restaurants, stores and other public venues that have a great guest experience and have people coming back for more. Take your teams, debrief and build a list of what you can learn and principles and ideas to transfer to your church campus.
2. Give people the opportunity to self-identify.
Guest parking, children's check-in, a physical guest services location and communication cards in the program/bulletin are all simple ways to create avenues for guests to self-identify. By a guest self-identifying, they are essentially "opting-in" or giving you permission to speak with them. Instead of spamming them, you are engaging them in a dialogue with their permission.
3. Ask "What's next?"
It can be frustrating going onto a church campus for the first time. It can seem like everyone else (insiders) already know where to go and what to do. It can be intimidating. Make it easier for people by thinking through a "what's next" exercise with your team. Imagine a guest drives into your parking lot … what next? Imagine they find the right place to park … what's next? Asking "What's next?" moving through the moment a guest arrives on your campus to the moment they leave will help you create an audit of your guest experience.
4. Make it personal.
It's a nice touch when I make reservations for my wife's birthday and we show up at the restaurant to be greeted by a "Happy Birthday Mrs. Alexander" (and I don't mind the free dessert either). The more personal you can make it, the more memorable it will be. Instead of a cookie-cutter guest follow-up letter, could you write a personal handwritten note? Could the person who greeted them actually be the one writing it? How about a personal phone call to say thank you for visiting, instead of trying to get them to come back. Think: personal without intrusive.
5. Cleanliness IS next to godliness.
If you go into a restaurant bathroom and it's filthy, how does that make you feel about what goes on in the kitchen? Build a team and give them responsibility for keeping the facility clean. Don't just make sure it's clean (including the parking lot and sidewalks) for guests when they arrive, but make sure the bathrooms get cleaned in between services and the facility is maintained during use.
6. Please don't have a kid watching my kid.
I'm not sure about you, but I have kids. And they're pretty much the most important things I have on this planet. So when I go to check my kids into a classroom at a church and a young teenager greets me and asks me to hand over one of my kids, I get nervous. Now, do I think teenagers should serve at church? Yep. Do I think they can serve with kids? Sure. But have a responsible adult in the room with them coaching them and interacting with the parents.