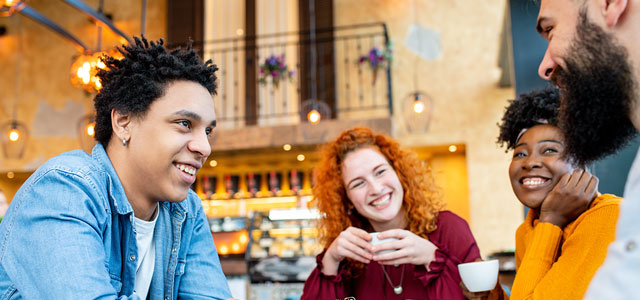 This is why I play tennis. I love to compete and I love the sport, but more than anything, I love meeting and developing relationships with people outside the church. As a pastor, I could easily spend every moment of my relational life with Christians. But in doing so, I would miss a personal calling AND my leadership would drift away from the unchurched. It's about mindset.
4. Be normal. Be authentic. And be likable.
It doesn't take resources to be a normal guy or girl. I wrote an entire post on this HERE.
5. Acknowledge everyone doesn't believe the same thing.
Resources are not required to embrace diversity of faith, but a mindset is for sure! Moving lights and great sound systems might help your worship, but it won't help you embrace the tension diverse faith and belief systems create in the church. Welcoming diversity is a mindset.
6. Embrace private conversations over public statements.
Lastly, it doesn't take any additional funding to stop making blanket public statements that satisfy church people and alienate the unchurched. I won't give you the full laundry list of statements now, mostly because we all know what they are. I'm not sure why pastors feel the need to publicly condemn the sins of the world. We should expect worldly people to behave as if they are of the world, because they ARE of the world. I believe Jesus and Paul had something to say about that.
But unchurched people will be SHOCKED by and DRAWN to a Christian willing to talk openly about their own struggles, failures and questions. You guessed it—that's way more a mindset issue than a resource problem!
Here's some great news—if you never have the resources of a megachurch, you can still reach the unchurched in your community. And all it will take is a private first, corporate second, mindset shift.
I'd love to know if you are a church leader or church attender hoping to make this shift. What scares you? How do you feel your church would respond? What good reasons keep churches from moving toward the unchurched? What excuses need to be eradicated? Let's start a deeper conversation in the comments below.
This article appeared here.