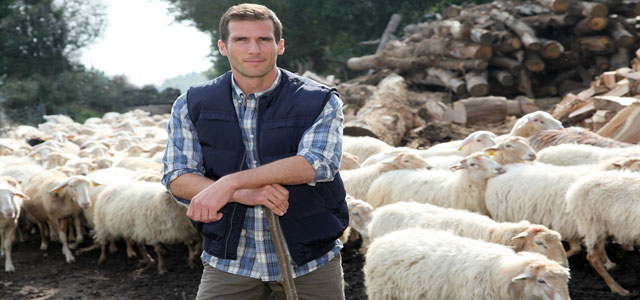 I do not cease to give thanks for you, remembering you in my prayers . . . ~ Ephesians 1:16
READING: Ephesians 1:14-23
"Pastor, your note arrived at a time when we were really hurting. I miscarried that week – nobody even knew we were pregnant – and it was such a comfort to know that you were praying for us."
That's what a young wife in my church said to me after my week of praying for her family. I had no idea she and her husband were going through a crisis, but God did. And my commitment to pray regularly for the families in my congregation was a source of encouragement and strength when they needed it.
As a church grows, how do you continue to "shepherd" them? You will need to share the pastoral care with others – home group leaders, pastoral staff, or elders.
But the senior pastor can continue to help shepherd his people – on his knees. I learned this from the Apostle Paul, who loved to pray for the Christians that were part of his church planting network. Often he included a summary of his prayers in the letters he wrote to those churches. (See Philippians 1:9 – 11;Colossians 1:9 – 12; II Thessalonians 1:11, 12).
Each week I send personal notes to four church families, letting them know I'll be praying for them in the following week. I invite them to contact me with any requests they might have. My secretary makes sure I pray for all our people twice a year, and adds new families as they become regular attenders.
God has given me the privilege of systematically interceding for the people of my congregation. Knowing that I'm praying is a constant assurance that I love them and that their Heavenly Father loves them even more.
Father, Thank you for blessing me with the precious families in my church. Show me how to pray for them. Amen.
Dynamic Church Planting International (DCPI) "Equips Leaders to Plant 5 Million Churches Worldwide." Learn more