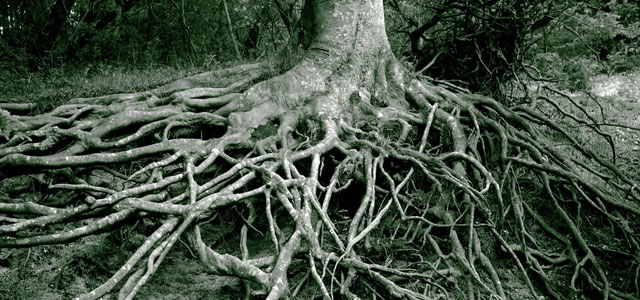 Now I make known to you, brethren, the gospel which I preached to you, which also you received, in which also you stand,by which also you are saved, if you hold fast the word which I preached to you, unless you believed in vain. ~ I Corinthians 15:1, 2 (ESV)
READING: I Corinthians 2:1-5
Recently I attended a funeral where the officiating pastor gave an invitation to salvation. He told us Jesus came to give us abundant life. As we bowed in prayer, he explained that all we had to do to receive this abundant life was to "step over the line" by raising our hands. After the closing prayer, the minister reported that many people had "stepped over the line."
"Whoo-hoo!" he shouted.
We have a great gospel to proclaim. Those who receive it are saved unto eternal life. But Paul adds a disturbing word: "unless you believed in vain" (v. 2). How is it possible to believe "in vain?"
If faith is man-centered belief and not the true gospel, it is in vain. Faith in human response, like a special prayer or raising a hand or walking an aisle, rather than in the saving merit of Jesus' death and resurrection, is in vain.
The minister at the funeral never mentioned who Jesus is, the utter hopelessness of people without Him, the infinite value of His substitutionary death, or the need to repent and believe in Him alone. He only told us to "step over the line."
May God enable us to preach the simple gospel, to proclaim Christ and Him crucified (I Cor. 2:2). And may the faith of those who hear not rest in the wisdom of men but in the power of God (I Cor. 2:5).
Father, Protect me from trying to make the gospel easier. May I preach Christ and Him crucified. I trust You to do the miracle-work of salvation. Amen.
Dynamic Church Planting International (DCPI) "Equips Leaders to Plant 5 Million Churches Worldwide." Learn more