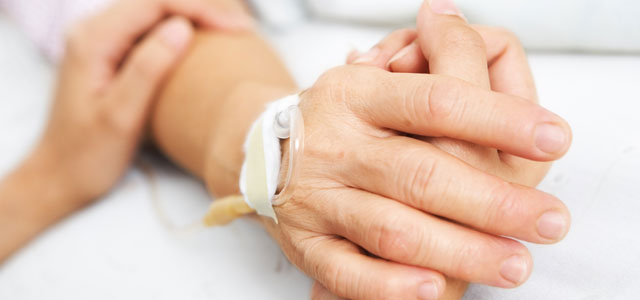 A word aptly spoken is like apples ofgold in settings of silver. ~ Proverbs 25:11
READING: Luke 23:39-43
One of the most practical and helpful bits of advice Jim got in seminary was an off-the-cuff remark by one of his professors who observed that "one hospital visit before surgery is worth ten afterwards." Church planters usually get far more training on the intricacies of how to start a church than how to care for church members in crisis. At first Jim and I followed his advice without really understanding why it was so insightful.
I experienced its wisdom, firsthand, a few years ago. I almost died when a simple out-patient medical procedure went terribly wrong. After a nightmare week of catastrophic pain, doctors rushed me back into surgery, warning my family that I was within about two hours of dying.
In that terrifying moment, lying helplessly on the gurney, life and death hung in the balance. Samuel Johnson is reputed to have said that "nothing more wonderfully concentrates a man's mind than the sure knowledge he is to be hanged in the morning!" I get it now! I desperately needed (and thankfully had) pastoral care to help me face the almost unbearable fear, to say my rushed good-byes and prepare to meet my Maker. Spiritual matters were literally my only concern.
Things changed dramatically after surgery. We knew the outcome – I lived. Praise God! Terror evaporated into the tedium of slow recuperation. I have no recollection of my first few days in post-op recovery and, sure, I appreciated visits after surgery. But I would walk through fire for the wonderful people who prayed with Jim and me on that fateful night.
Want to build loyalty in your people? Sometimes it's a matter of being in the right place at the right time.
Father, By Your grace help me to be there when my people need me the most. Amen.
Dynamic Church Planting International (DCPI) "Equips Leaders to Plant 5 Million Churches Worldwide." Learn more