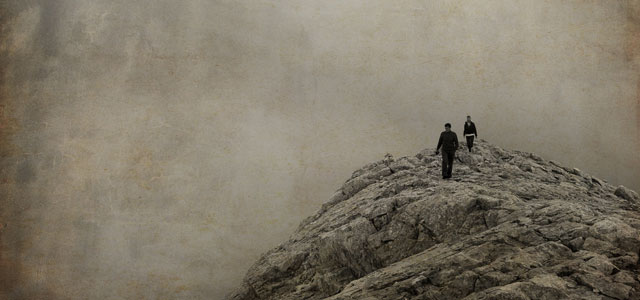 While David was at Horesh in the Desert of Ziph, he learned that Saul had come out to take his life. And Saul's son Jonathan went to David at Horesh and helped him find strength in God. "Don't be afraid," he said. "My father Saul will not lay a hand on you. You will be king over Israel, and I will be second to you. Even my father Saul knows this." The two ofthem made a covenant before the LORD." ~ I Samuel 23:15-17
READING: I Samuel 23:7-18
Even though David was already mature in the things of God, during this particular difficulty his friend Jonathan helped him find strength in God. Jonathan communicated three key things that strengthened David's confidence in God.
God's perspective: "Don't be afraid." During dark days, even the most spiritual believer may get bogged down in fears and catastrophic thinking. Jonathan dispelled David's fear by reminding him of the truth. David, Saul won't kill you.
God's promise: "You will be king." Jonathan reminded David of God's promises. In David's case, God had chosen him to be the next king of Israel. It's easy to forget what God has promised us; how good to be reminded.
His unwavering friendship: The two of them made a covenant. Lastly, Jonathan reaffirmed his personal commitment to his downcast friend. Jonathan's loyalty tangibly reconnected David to God's faithfulness.
Jonathan wasn't always around to encourage David. In I Samuel 30, David strengthened himself in God unaided by his friend. Sometimes we have to stand alone. But if we are fortunate enough to have a few trusted friends, it's a blessing when they encourage us by being Jesus "with skin on." Receive it as a kind gift from God and from them.
Dear Lord, How would You like to encourage me right now using these three thoughts? And show me who needs my encouragement. Amen.
Dynamic Church Planting International (DCPI) "Equips Leaders to Plant 5 Million Churches Worldwide." Learn more