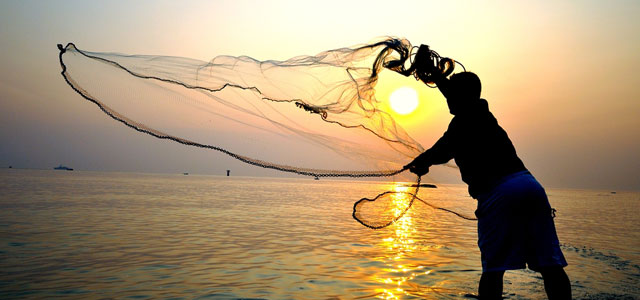 He lifted me out of the slimy pit, out of the mud and mire; he set my feet on a rock and gave me a firm place to stand. ~ Psalm 40:2
READING: Hebrews 12:1-12
God's promises are not primarily guarantees for success in our church planting journey. Instead they assure us, which helps us complete our journey with optimism. On the journey we face the pressure of sin, fleshly weaknesses, disobedience and trials that would tempt us to withdraw from our commitments. Though Peter was well-known for inconsistency, eventually he became a key shepherding leader. The book of Acts shows how God fulfilled the promise made personally to Peter: "Follow me . . . I will make you [a] fisher of men" (Matt. 4:19).
Church planters are not exempted from the same kind of failures that Peter experienced as we strive in God's mission. What can make us optimists? God's Promises, the pledge of God, give us a new zeal and enthusiasm.
Church planters will always have dual encounters: "failures" in life and the "promises" from God. When we fail, we are tempted either to hide or justify our failures. Any unaccounted or unhandled failure will lead us to a spiritual emptiness and an inward defeat.
The list of names in Hebrews 11 encourages us that our God is able to raise anyone from any slimy pit of failures. He is able to set your feet on a rock and give a firm place to stand and sing a new song of praise.
Failures of church planters are of various kinds. The promises of God give us a pathway out of every failure that we come across, not by hiding failings but by handling and overcoming them. God's promises are like a book of checks,always available for us to use whenever we become spiritually empty.
Lord, Help us to make use of your promises that give us forgiveness and freshness. Amen.
Dynamic Church Planting International (DCPI) "Equips Leaders to Plant 5 Million Churches Worldwide." Learn more