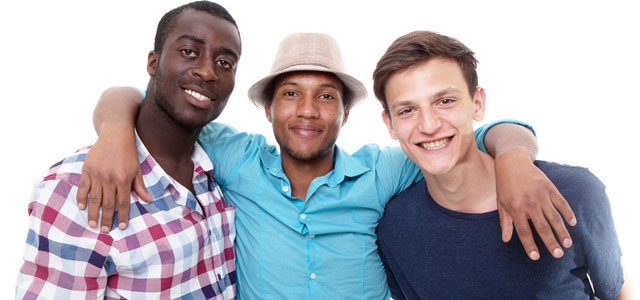 Brothers, if someone is caught in a sin, you who are spiritual should restore him gently . . . ~ Galatians 6:1
READING: I Thessalonians 2:1-16
God deals with His weak children as "a father disciplines" (Heb. 12:7 – 9). So Paul dealt with his people in Thessalonica (I Thes. 2:11). Church planting is a team effort. In every team men like inconsistent Peter, short-tempered John,doubting Thomas, timid John Mark, undependable Onesimus, betrayer Judas Iscariot, coverts Ananias and Sapphira, wealth-lusting Demas and prominence-lusting Diotrephes are common. Church planting is not merely making people come together. Leading clueless individuals to a Christ-like population is the crux of planting.
Paul's strategy in Thessalonica was "encouraging, comforting, and urging to live lives worthy of God." He used a different method as he faced disappointments with John Mark (Acts 15:38). John needed more seasoning and was not ready to join the team for Paul's intended second journey. I believe Paul deliberately put John under the mentoring leadership of Barnabas whose journey was not as dangerous as Paul's.
Disciplining weak brethren in a church planting team demands a commitment to mentoring, encouraging, comforting and urging. Church planting does not merely demand a "team" but a "team of people who live lives worthy of God."
Being gentle does not mean compromising, though. In 48 AD, Paul rejected Barnabas' suggestion to add John Mark to the team. But after twelve plus years, John Mark was again close to Paul as a trusted colleague, "helpful to me in my ministry" (II Tim.4:11;cf.Philemon 24; Col.4:10). Barnabas, a gentle and comforting mentor, encouraged, comforted, and urged John Mark to live a life worthy of his calling. John Mark who was unfit to be a partner in a risk-taking team was made a fitting candidate by the gentle dealing of Barnabas.
Lord, Give me patience to accept problematic weak men and women, and the wisdom to season them for my team. Amen.
Dynamic Church Planting International (DCPI) "Equips Leaders to Plant 5 Million Churches Worldwide." Learn more