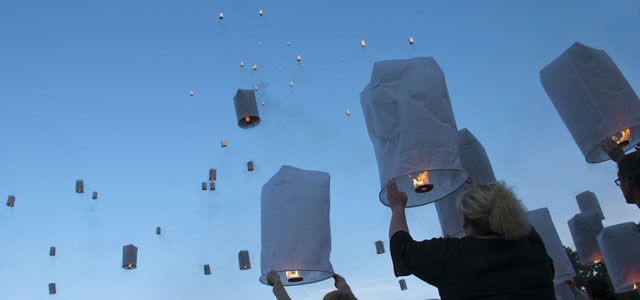 Then after fasting and praying they laid their hands on them and sent them off. ~ Acts13:3
READING:  Acts 13:1-3
Recently I got to visit my granddaughter in the Philippines. It was so exciting to see that precious new baby—one of the greatest joys of my life. Carolyn and I have three unmarried sons, none of whom have any children. The "baby" I am referring to was a granddaughter church. Here's the story.
Eleven years before, the first church I founded in Vista, California, followed the Acts 13 model by laying our hands on a group of believers and sending them out to help start a daughter church in Oceanside, just 15 minutes away. (Since the church is the bride of Christ, churches are always female.)
That church has since led thousands to Jesus, one of whom was a Navy Corpsman, Edwin Samson. His life was dramatically changed. We met before he became a Christian, and he was so new to the faith that for a long time he could not figure out what "church planting" meant when he read it on the business card I had given him!
Eventually, he graduated from seminary and two years later he arrived in the Philippines to begin a career of missionary ministry. So it was that I had the privilege to visit and preach in his first church plant there.
Spiritual offspring are a huge source of joy. Developing a church multiplication legacy is one of the greatest joys of ministry. Edwin's story really started over a decade before he even stepped into my daughter church. That's the way it is with a spiritual legacy. It often takes time and sacrifice, but when you look back, years later, you realize that the souls are well worth the sacrifice!
Dear Lord, Help me to think in terms of legacy and build that legacy by multiplying churches for your glory. Amen. 
Dynamic Church Planting International (DCPI) "Equips Leaders to Plant 5 Million Churches Worldwide." Learn more