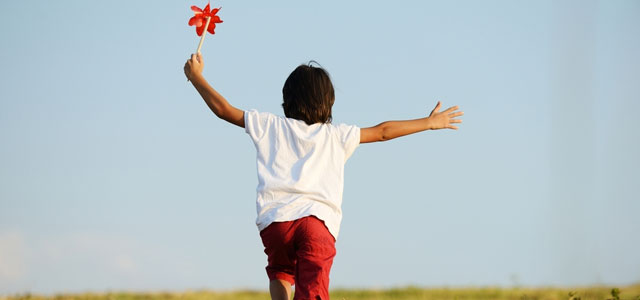 Therefore, since we are surrounded by so great a cloud of witnesses, let us also lay aside every weight, and sin which clings so closely, and let us run with endurance the race that is set before us, looking to Jesus, the founder and perfecter of our faith, who for the joy that was set before Him endured the cross, despising the shame, and is seated at the right hand of the throne of God. ~ Hebrews 12:1, 2 (ESV)
READING: Hebrews 12:1-3
Jesus is our best role model in the race we run. Let's keep our eyes on Him!
Keeping our eyes on Jesus brings us security. Jesus is the "founder" (or "author") and "perfecter" of our faith. He is our leader, captain and hero. While we each must run this race, and must work and pray hard, in the end, the start and finish of our faith are in His hands.
Remember when Peter walked on water (Mt. 14)? As long as he kept his eyes on Jesus, he was fine. But when he looked at the storm around him, he began to sink.
Keeping our eyes on Jesus strengthens our courage. Jesus despised the shame of the cross. It was a shame He didn't deserve, but He faced it. As we follow Him, He gives us courage to carry our cross, however difficult it may be.
Keeping our eyes on Jesus reminds us of the goal. Jesus kept going "for the joy that was set before Him." The reward ahead is worth the long race we're called to run. There's joy set before us. Joy in bringing others to Jesus and helping them grow. Joy in finishing the race in faithfulness. Joy in the presence of the Lord one day.
Lord Jesus, Thank You for running Your race. Show me how to run mine in a way that brings You glory. Amen.
Dynamic Church Planting International (DCPI) "Equips Leaders to Plant 5 Million Churches Worldwide." Learn more