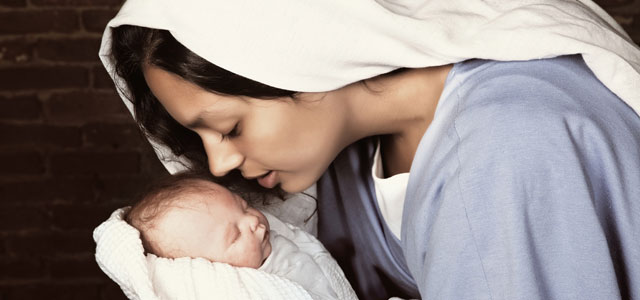 And she shall bring forth a son, and thou shalt call his name JESUS: for he shall save his people from their sins. ~ Matthew 1:21, (KJV)
READING: Matthew 1:18-25
During the Christmas Eve service we sang "Hark! The Herald Angels Sing," the classic Christmas melody. One of the verses penned by Charles Wesley touched the core of my spirit:
Hail the heav'n-born Prince of Peace! Hail the Son of Righteousness!
Light and Life to all He brings, ris'n with healing in His wings.
Earlier that day we had brought my wife Carolyn's mother home from the hospital. The doctors had predicted a short time for her to live and, indeed, she died a month later. On Christmas that year we were also hosting a family whose mother unexpectedly lay comatose in a hospital.
Yet, as the advent passages were read and we sang that carol, the hope of Christmas flooded my heart. Wonderful hope is found in the clear statements of Scripture: "For unto us a child is born, unto us a son is given:and the government shall be upon his shoulder: and his name shall be called Wonderful, Counselor, The mighty God, The everlasting Father, The Prince of Peace" (Isaiah 9:6 KJV).
"In him was life, and the life was the light of men. The light shines in the darkness,and the darkness has not overcome it" (John 1:4,5 ESV). Without Jesus, none of us is in a very hopeful situation. Illness, pain and physical frailty are around the corner. But in Jesus we have eternal life and eternal joy.
Christmas is the birth of hope!
Lord Jesus, I thank you from the bottom of my heart for coming to earth to die for my sins and the sins of the world. Thank you for the blessed hope! Amen.
Dynamic Church Planting International (DCPI) "Equips Leaders to Plant 5 Million Churches Worldwide." Learn more