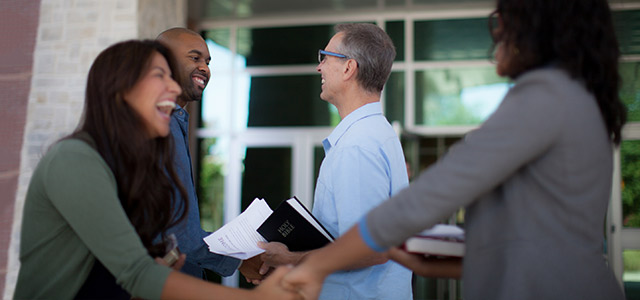 Here at churchplants.com, we understand that raising funds is one of the hardest things you'll do. So we've gathered the greatest insights for fundraising ideas that work from years of talking to leading church planters who did just that–raise funds.
"One of the greatest fears of the church planter is running out of money
before the new church is self-sufficient. This is especially true for the urban church planter…
The fear of dwindling money can serve to create a scarcity mentality
making you see your fundraising partners solely as bags of money."
 Aaron Monts, founding pastor of IKON Christian Community in San Francisco
Let's begin with step #1. The most important thing when you're starting a church is to ensure that you are called by God!
Why? Because what you're doing is not going to be easy:
You're in a spiritual battle for the lives and souls of people.
The world is set against you.
Giving is down in churches and you're asking for MORE.
Turn to those who've gone before you–to those who've led the way!
Ron Sylvia writes that "you need the key elements that unlock finances for a successful church plant." Follow Sylvia's formula:
(Vision + Leadership) x Networking = $ Capacity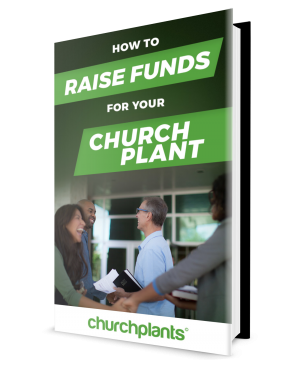 Here's a free downloadable guide that will explain these key points to raising money for a new church plant…
Vision must be clearly articulated in a church master plan.
Your leadership ability will accelerate or stagnate your church plant.
Networking exponentially increases your funding capacity.
Partnerships are critical to moving forward.
Do you know the three levels of partnerships that provide different elements of strength to your church planting team?
Prayer partners
Financial partners
Launch team
How can you know who will be on each of those teams? And do you know that there are two levels of financial support: individuals and organizations? This free book will show you how to broaden your net of fundraising with a "Partner Meeting" and how to build your partnership team on the mall concept. Not sure how? Download our helpful book Fundraising Ideas That Work for Church Planters
But don't see your fundraising partners as bags of money! They're so much more!
Find out how to…
Show churches a return on their investment.
Provide regular communication to partners.
Trust that your partners want what's best for you.
And with Rich Birch's "Face It, Planters, You Need to Get Funded," you'll get 10 actions for increasing revenue this year! Just get the FREE book to get started: Fundraising Ideas That Work for Church Planters
Here are a few ideas to give you a sneak peek…
Make gratitude your attitude.
Audit your online giving.
Do something FOR them!
Plan a New Givers event.
Give. Yes, You! Give!
In a study on the "Top Issues Church Planters Face,"
leadership was cited as the number one issue. The report was a result of
listening to over 40 national leaders who have over 600 years
of cumulative experience working with hundreds of planters.
According to the study, "Leadership development is viewed by most planters
as a non-negotiable obstacle to becoming financially viable and growing the church."