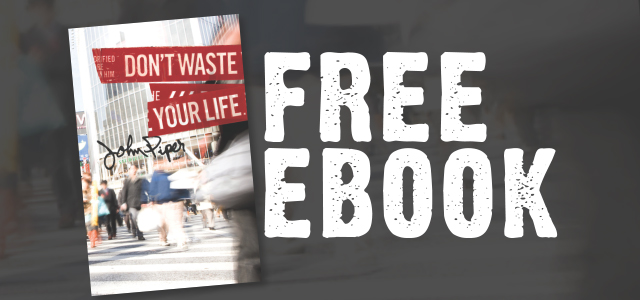 Download and share this eBook in PDF format by John Piper, Don't Waste Your Life.
From Desiring God: "It's easy to slip through life without taking any risks—without making your life count. But life ought not be wasted. You don't need to know a lot of things to make a lasting difference in the world, but you do have to know the few, great, unchanging and glorious things that matter and be willing to live and to die for them."
Resource provided by Desiring God

Download Instructions: To download this resource, click on the Download button, then select PDF.