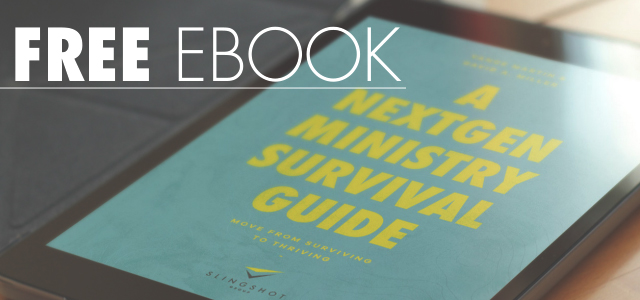 Free eBook
As planters, we seek not only a wide reach, but a deep one as well. David Platt, author of the influential Radical series, shares these powerful insights about being and making disciples of Jesus.
From the SlingShot Group: "Leaders in NextGen ministry face significant and ever-evolving challenges as they empower children, students and their families to seek Jesus. From brand new ministry leaders to seasoned veterans, they all go through seasons of excitement, burnout and renewal. Through their experiences as both pastors and ministry coaches, Vance Martin and David A. Miller offer personal insight into the unique world of NextGen ministry. If you are looking for practical next steps in reviving your staff, thriving in ministry or bettering your own leadership practices, let this eBook move you to the next level."
Resource provided by SlingShot Group
Download Instructions: Fill out the information at the bottom of the page.