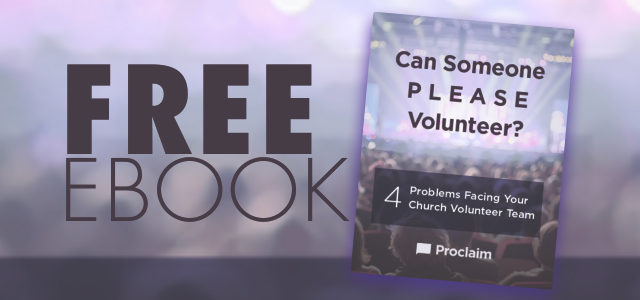 Free eBook
"Can someone please volunteer?"
Are you tired of asking that question yet? Are you discouraged by the silence that follows?
You're not alone. Even when all the seats are filled, churches and ministries struggle to find and keep enough volunteers. It's not a reflection of how well you share the gospel. But it's probably an indicator that your volunteer program could use some work.
This free eBook is packed with tips to help you recruit, train and retain more volunteers, so you can stop doing everything yourself.
Resource provided by Proclaim

Download Instructions: Follow the directions at the download site.