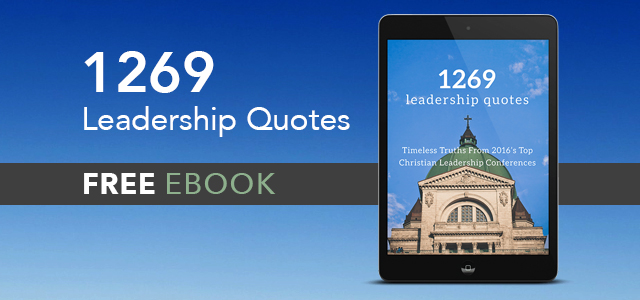 Free eBook:
The following are the conferences covered:
• Passion 2016 – Held this year in three different venues, Passion is the largest gathering of Christian students in America today.
• Johnny Hunt Men's Conference – During this two-day event, Pastor Johnny and other speakers dealt with issues such as wrong thinking, bad choices and a lack of self-control.
• The Most Excellent Way to Lead Conference – This all-star lineup of speakers equipped those in attendance to succeed beyond their wildest expectations.
• Orange – This conference is simply the finest children's conference out there. No event helps you understand the phases of a child's life and meet their spiritual needs more.
• ReThink Leadership – As part of the Orange Conference, this has become my favorite leadership event. It is simply the finest conference in America for pastors. Because of the Ted Talk format and content provided by Carey Nieuwhof and his list of speakers, there is no event I recommend more.
• Leadercast – One of the largest one-day events in leadership, this simulcast teaches leadership lessons from both the faith and business communities.
The truths contained will take you and your leadership team a day to read, a year to process and a lifetime to implement.
Resource provided by BrianDoddLeadership.
Download Instructions: To download this resource, fill out the "get access today" information.