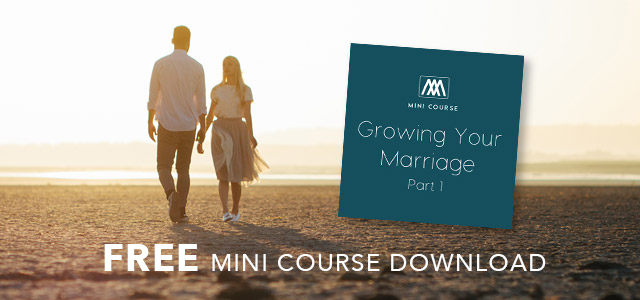 From Open Network:
In Part 1 of the "Growing Your Marriage" mini course, couples will learn the practical things they can start doing today to grow and deepen their marriages.
This small group course includes four short videos of Dr. Kim Kimberling. Each video is coupled with application small group questions that will help you grow your marriage. Take this course and be on your way to having an awesome marriage!
Course Objectives
1) Evaluate your preparation for marriage.
2) Make a list of things to do to improve your marriage.
3) Know the difference between things you can and cannot control.
4) Identify things that really connect you as a couple.
Find promotional artwork, video teachings and group discussion questions below.
Special thanks to Dr. Kim Kimberling and Awesome Marriage for providing these resources. Awesome Marriage exists to tell people about God's amazing plan for marriage and to equip couples to have the marriage God has designed especially for them. Learn more about Awesome Marriage here.
Resource provided by Open Network

Download Instructions: To download this resource click the download link under the image.