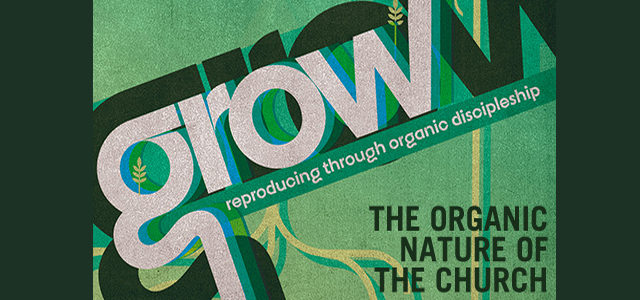 Free eBook
Download this free eBook from Winfield Bevins, Grow: Reproducing through Organic Discipleship.
From Exponential, "In this book, pastor and author Winfield Bevins presents an organic model of discipleship for the 21st century that focuses on making disciples with four essentials: gospel-centered, missional, community, and reproductive. These four points of organic discipleship are not a program or a curriculum; rather they are essential tools that you can adapt and apply to your local church setting to rapidly make disciples of Christ, regardless of your culture or context. There is also a study guide to help you implement the ideas contained in this book."
Resource provided by Exponential
Download Instructions: To download this resource, click on the blue "Add" button next to the format of your choice. Click on the red "Checkout" button, then log into your free Exponential account to complete your download.