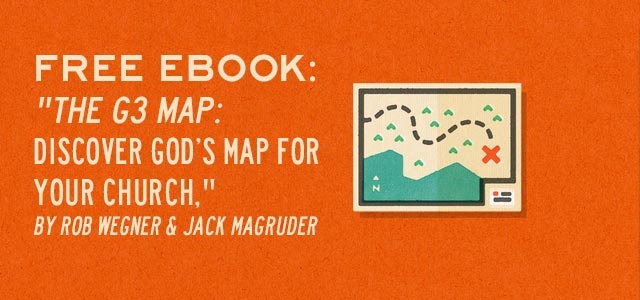 From Exponential: "If a local church wants to be on mission with God, it must expand beyond its natural tendency to fixate on reaching its own tribe to the God-birthed and Spirit-fueled desire to see every tribe included in the Kingdom. G3 is God's map to the New World. Without a clear view of this macro map that includes all peoples and every tribe, we end up fixated on the micro map of "my people" and "my tribe," not truly understanding where our lives and our churches fit within the larger picture.
Get ready for an epic journey through the entire story of the Bible through the G3 Map. This quest promises to be just as exhilarating and challenging. You'll need to strap on your seatbelt, safety helmet and hiking boots."
Resource provided by Exponential.org.
Download Instructions: To download this resource, choose the type of file you'd like, and click "Add to Cart." Follow the steps to access your cart, fill out the form, and click "Download."