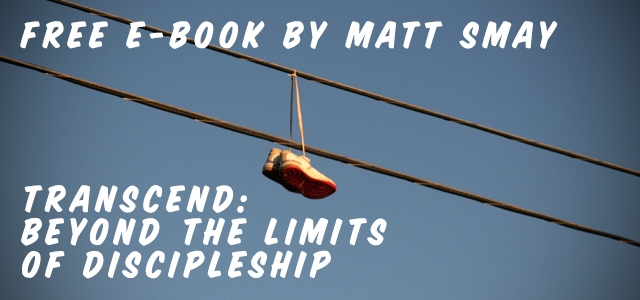 Download and share this free eBook with your leadership team, Transcend: Beyond the Limits of Discipleship by Matt Smay.
From Verge Network: "Be a disciple … Go make disciples … Become a church full of disciples. Everyone makes it sound so easy, but it's not. We feel guilty about our own ankle-deep discipleship, and even worse about our ability to develop the life of Jesus in our friends. We know there's a problem, but the answer seems out of reach, too regimented or unrealistic for the world we live in."
Resource provided by Verge Network
Download Instructions: Follow the directions posted on the Verge site to download this free resource.