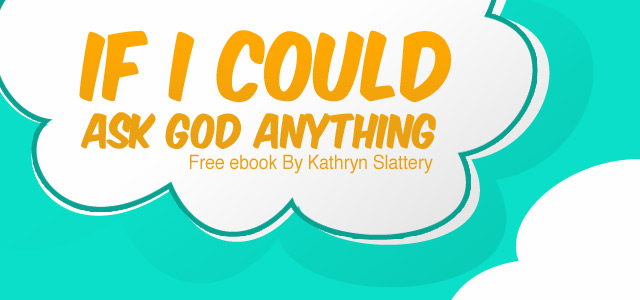 Download this free eBook from Kathryn Slattery, If I Could Ask God Anything: 20 Questions and Answers About Prayer.
Questions addressed in this eBook include:
Can I know for sure that God hears my prayers?
Can I know for sure that God will answer my prayers?
Can God actually talk to me?
What is intercessory prayer?
Do miracles still happen today?
Resource provided by FaithGateway.com
Download Instructions: To download this resource, enter your email address in the field provided and click on the red "Get Your FREE eBook" button.