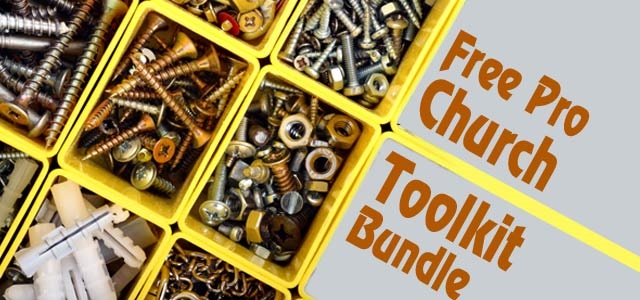 Download this free Pro Church Toolkit Bundle, including eBooks, videos and the 10-part church media course, Church Media Experts.
From Pro.Church.Tools: "Church media is a big subject. So I put together a toolkit of everything you need to get started."
Resource provided by prochurchtools.com
Download Instructions: To download this resource, put in your email address. Then follow the prompts and choose which pieces you'd like to download.