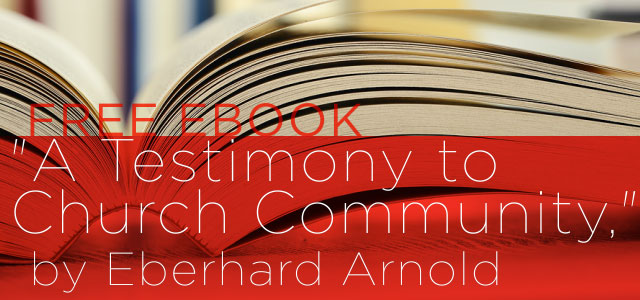 Download and share this free eBook with your team, A Testimony to Church Community, by Eberhard Arnold.
From Plough: "For a concise, readable introduction to a man who, in his search for Christ, spent his life turning conventional Christianity on its head, this is a good place to start. Eberhard Arnold (1883-1935) is relatively unknown today, yet his life's work continues to bear fruit today as few lives have. In 1920, venturing into an unknown future—and leaving wealth, security and a public speaking career—he moved with his wife Emmy from Berlin to a tiny village, where they started a small community on the basis of early church practices as described in the Book of Acts."
Resource provided by Plough
Download Instructions: To download, click "Download" on the right-hand side and fill out the form.