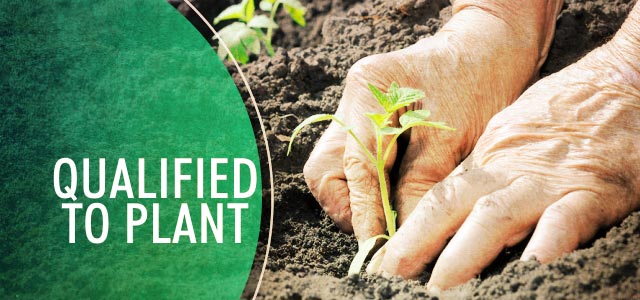 We can talk evangelistic effectiveness or entrepreneurial acumen all day long, but if a man doesn't meet the Bible's qualifications for being a pastor in one of God's churches, he shouldn't plant a church.
Plain and simple.
My friend Scott Thomas published this helpful list of the biblical qualifications and a little commentary a while back:
The Bible specifically speaks about the qualifications for those who will lead a congregation of people. These qualifications have been the same for almost 2,000 years. Jesus is the perfect fulfillment of these qualifications as the "senior pastor" of the church.
Above Reproach (Titus 1:6, 7; 1 Tim 3:2)
This is the overarching, summarizing characteristic. You will find similar (but not identical) lists in First Timothy and Titus. Living a life above reproach is the first requirement in both lists and Titus repeats it. The other items on the list explain what "above reproach" means. If we peruse the two lists, as well as First Peter, we find 17 qualifications of an elder who is above reproach.
1. A pastor must be devoted to his wife; a one-woman man (Titus 1:6; 1 Tim 3:2).
The pastor's marriage illustrates Christ's love for His church—His bride (Eph. 5:22 ff.). A pastor must love his wife exclusively with his mind, will and emotions and not just his body.
2. A pastor's children must be in submission, though not perfect (Titus 1:6; 1 Tim 3:4-5).
If a man does not know how to manage his own family, he will not know how to take care of God's church. The first flock for a pastor is his own family as Pastor Dad. A pastor's qualification for the church starts in his home management as he leads them up in the discipline and admonition of the Lord (Eph. 6:4).
3. A pastor is a faithful Steward (Titus 1:7).
Here the term used is 'overseer' (Greek episkopos). It is not another office, but a functional title of the elder. It is what he does. He is a steward, a manager of God's resources and Jesus' flock. He takes responsibility but not ownership.
4. A pastor must be humble—not arrogant (Titus 1:7).
A pastor must constantly demonstrate the Gospel by admitting when he is wrong and assuming responsibility and restoring relationships.
5. A pastor must be gentle—not quick-tempered (Titus 1:7; 1 Tim 3:3).
No man will be of any use in the kingdom that is quick-tempered. The difference in how Jesus demonstrated anger is that He was angry at the abuse of others in the name of religion and the dishonoring of God. We get angry at how it affects us.
6. A pastor must be sober—not a drunkard (Titus 1:7; 1 Tim 3:3).
This is not just overindulgence in alcohol but is idiomatic for any behavior that fuels addictive responses.