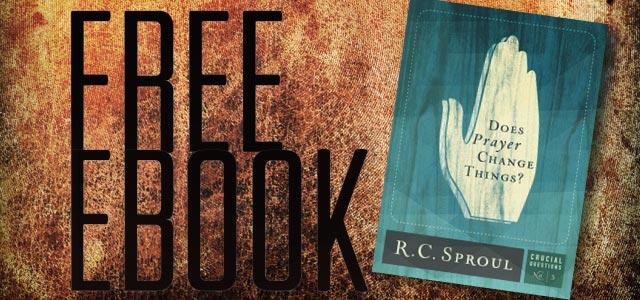 Download and share this eBook with your church community, "Does Prayer Change Things?" by R.C. Sproul.
From Ligonier Ministries: "Though we cannot hope that our prayers will change God's mind, prevailing upon Him to act against His will, we can be sure that prayer does change things—including our own hearts. Plus, it is one of the chief means by which God carries out His will in the world. For these reasons, Dr. Sproul argues, prayer has a vital place in the life of the Christian."
Resource provided by Ligonier Ministries 
Download Instructions: To download this free resource, follow the on-screen directions from the download site.