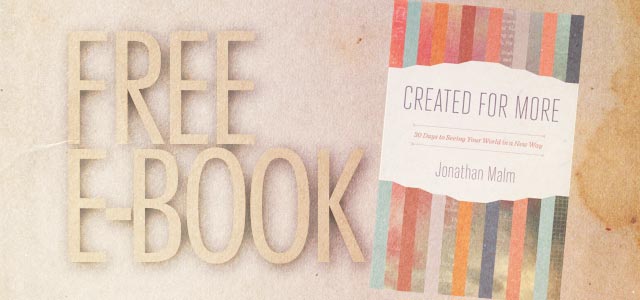 Download this free eBook from Jonathan Malm, Created for More.
From NoiseTrade: "Devotions aren't supposed to be isolated from your life; the God who created you also calls you to create—whether that is a business, a family, a book, a photograph, a website, a sermon or a meal. Created for More ties together our drive to create and our desire for God. Invest in seven days of this 30-day devotional and learn to be more than you thought you could be. Be humble. Be intentional. Be limited. Be parallel. Be invested. Be brave."
Resource provided by Noise Trade
Download Instructions: To download this resource, click "Download eBook" and choose which type of download you'd like.