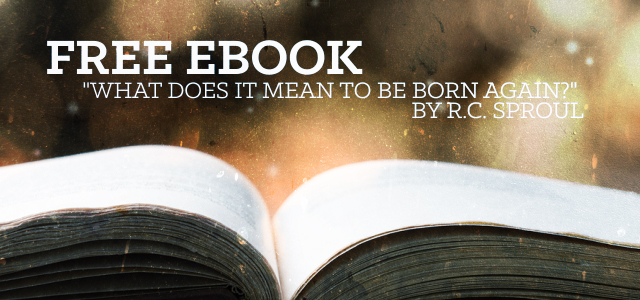 Download and share this free eBook, What Does It Mean to Be Born Again? by R.C. Sproul.
From Ligonier Ministries: "In this Crucial Questions booklet, Dr. R.C. Sproul cuts through the confusion and carefully explains what it means, biblically and theologically, to be born again. He affirms, first of all, that Jesus wasn't kidding—new birth is essential—then goes on to show what the new birth is and how it occurs. His clear teaching will provide understanding for those who are unfamiliar with the new birth and deeper assurance for those who may not know where they stand with God."
Resource provided by Ligonier Ministries
Download Instructions: To download this free resource, follow the on-screen directions from the download site.