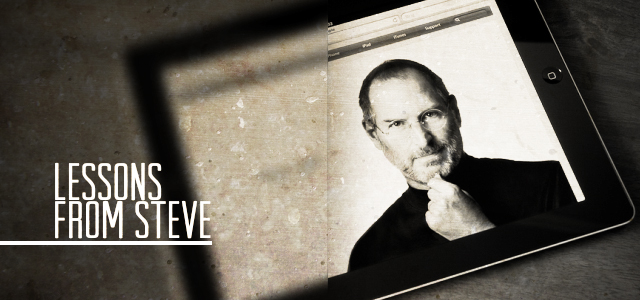 Though Steve Jobs was not a church planter, he will go down as one of history's great innovators. And innovation is one thing church planters need a lot of.
Here are 20 things a church planter can learn from the unparalleled success of Steve Jobs, and other innovators like him:
1. Apple had a third partner, Ron Wayne, who got cold feet after 11 days. He was paid a buyout of $2,300. Had he stayed, his share would be worth $2.6 billion.
2. Picasso had a saying: "Good artists copy, great artists steal." We have been shameless about stealing great ideas.
3. Walter Isaacson, author of Steve Jobs: "In the annals of innovation, new ideas are only part of the equation. Execution is just as important."
4. The empowering force of naïveté. Jobs: "Because I didn't know it couldn't be done, I was enabled to do it."
5. Jobs: "The goal was never to beat the competition or to make a lot of money. It was to do the greatest thing possible, or even a little greater."
6. Jobs on recruiting Pepsi's John Scully: "Do you want to spend the rest of your life selling sugared water, or do you want a chance to change the world?"
7. Jobs responding to a question about how he did market research for the Mac: "Did Alexander Graham Bell do any market research before he invented the telephone?"
8. Walter Isaacson: "The best and most innovative products don't always win."
9. A colleague on how he dealt with Jobs' abrasive personality: "I used to be an angry man myself. So I could recognize that in Steve."
10. Walter Isaacson: "What prepared him for the success he would have in Act 3 was not his ouster from Act 1 at Apple, but his brilliant failures in Act 2."