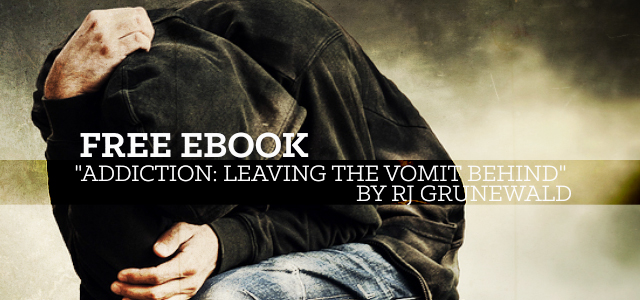 Download this free eBook, Addiction: Leaving the Vomit Behind, by R.J. Grunewald.
From the author: "As humans, we often act just like the dogs, returning to the very things that make us sick. And this isn't just reserved for a few of us who deal with addiction. We all deal with addiction. If we are honest, we will all find sins that we habitually return to that over time seem to own us."
Resource provided by R.J. Grunewald 
Download Instructions: To download this resource, follow the on-screen directions from the download site.