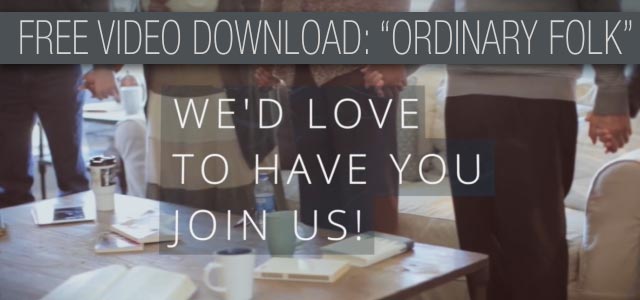 Download this short video to set the tone for your next worship service by introducing visitors and members alike to the life of your church.
This is a message all churches can share: We're all ordinary folks seeking after an extraordinary God.
From Mineeo360: "A great web video that you can embed onto your church website. Warm and outreach focused, this video communicates an inviting message for people to join you for your weekend service. You could personalize it by placing your church service times right beneath the video and/or provide an email or contact form for someone looking for more information about the church. With statistics showing that most people check a church's website before attending, it is another great way to engage 'ordinary folk' before they even step into your church."
Resource provided by Mineeo360
Download Instructions: Follow the on-screen directions at the download site.