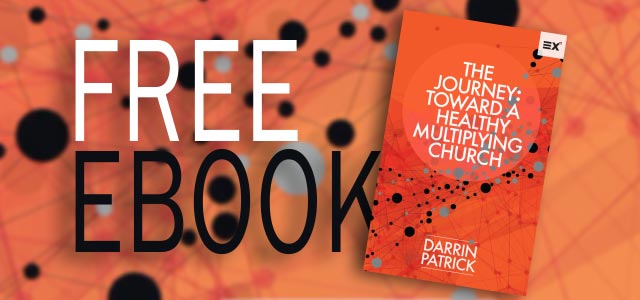 Pastor Darrin Patrick shares the story of his church, The Journey, and how God led them to become a multiplying movement.
From Exponential: This eBook explores the story of The Journey "from a small core-group meeting in the basement of a house in St. Louis, to a movement of the gospel across six Journey churches and eight church plants around the country. Patrick dives deep into the tensions of keeping the church on mission while maintaining a healthy leadership culture and discusses what The Journey has learned over the past decade about becoming a movement where every member sees themselves as a missionary for their city."
Resource provided by Exponential 
Download Instructions: Follow the on-screen directions at the download site.