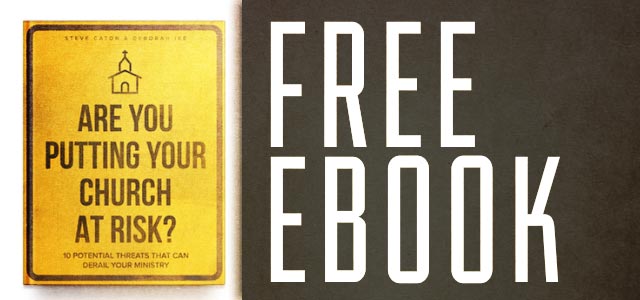 Share this eBook with your leadership team: Are You Putting Your Church at Risk? by Steve Caton and Deborah Ike.
From Church Community Builder: "Whether there's someone in your church with the title of executive pastor or not, someone is responsible for leading the staff, ensuring the ministers are following the mission and vision of the church, and overseeing everything that needs to happen to keep your ministry healthy. If any of this sounds like you, we want to make this vital work you do a little bit easier. Leading people toward the vision of the church is both exciting and at times overwhelming. Sometimes where you want to be can seem miles and miles from where you are today. We want to give you new tools and resources to help you close that gap."
Resource provided by Church Community Builder
Download Instructions: Click the blue "Download" button and follow the on-screen directions.