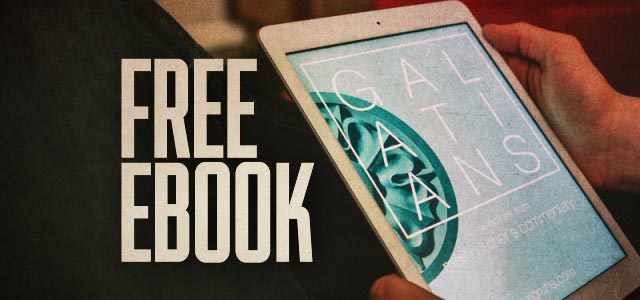 Download and share this free eBook with members of your church who'd like to engage more deeply in the book of Galatians.
From the author, "Here's the thing about Luther. He's intimidating. He wrote a ton and now that we are about 500 years removed from the date of his writing (not to mention it was written in a different language), it can be a bit tough to dive into the works of Luther. I want to change that. I want more and more Christians to dive into the depths of the theology of Martin Luther. I have no doubt that many of the distinctions that are found in his writings are needed in today's churches and in our conversations about the scriptures. And one of the best places to be introduced to Luther is in his commentary on Galatians."
Resource provided by R.J. Grunewald

Download Instructions: Follow the on-screen directions at the download site.