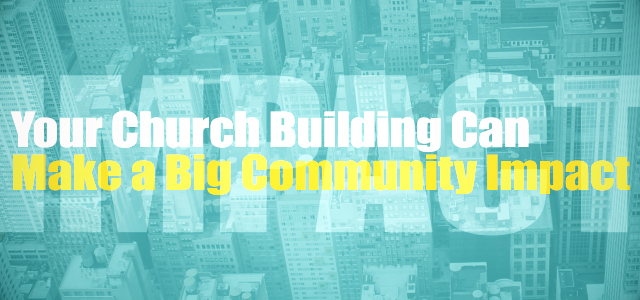 One of the greatest tools a church has available to reach people for Christ is their actual, physical building. Here are three stories of churches that intentionally sought to create space within their buildings for the purpose of reaching people within their communities. Each story reflects a desire to leverage ministry space for the common good and use the church building for more than Sunday morning worship.
Sherwood Oaks Christian Church – Bloomington, Indiana
Nestled in the rolling hills of Bloomington, Indiana—a city of 80,000 and home to Indiana University—Sherwood Oaks Christian Church has been a staple in its community since the 1960s. According to Sherwood Oaks Business and Communications Director, Emily Bedwell, the church has always been focused on serving the community by loving people into a life-saving relationship with Jesus.
As the community, culture and world surrounding Sherwood Oaks Christian Church has changed over the years, so has the way in which church leadership has attempted to reach the community. A few years ago, the church board and elders looked for new ways to serve the Bloomington area by transforming the purpose of its church building from an exclusive, sacred space to a community-focused building.
In 2010, the church began leasing and lending its facility to any community group or activity that needed space for meetings or practices. And soon thereafter, its facility went from a space that sat mostly empty during the week to a building that's alive with groups, clubs and other community activities.
By opening their building to the needs of its community, Sherwood Oaks Christian Church has found that it's able to reach people in new ways.
St. Timothy Community Church – Gary, Indiana
Likewise, St. Timothy Community Church in Gary, Indiana, recently opened its new church building. Aspen Group specifically designed, built and furnished it for the purpose of becoming a hub for the surrounding community.
Over the past few decades, more and more industrial jobs have exited the city, slowly pushing Gary down into further economic hardship. Many unemployed Gary residents struggle to find steady, marketable work, and very few safe places remain in the city for young people to hang out. St. Timothy's new space addresses both of these issues.
In its new space, the church continues to run its popular catering business, employing youth from the community. This provides a venue to teach young people marketable skills through hands-on training and provides a safe place to hang out instead of on the streets. Today, the church stands as a beacon of light in Gary, spreading God's love through new opportunities and services in Gary's community.
Community Christian Church-Yellow Box – Naperville, Illinois
Community Christian Church-Yellow Box in Naperville, Illinois, has always been a church that dreams of helping people find their way back to God. During their recent building project with Aspen Group, the church redesigned its main campus to better reflect this mission.
Its new, state-of-the-art auditorium now offers an ideal location for youth events, concerts and business training seminars. The classrooms and training rooms also provide space for smaller meetings throughout the week.
The church leadership decided to open their building to the community to be the meeting place for business retreats, youth events, concerts, seminars, training days and even simple coffee dates. Community Christian upgraded its coffee bar—implementing different spaces to work, chat or read—and opened it to the community almost every day of the week.
How are you leveraging your ministry space to reach out to your neighbors?