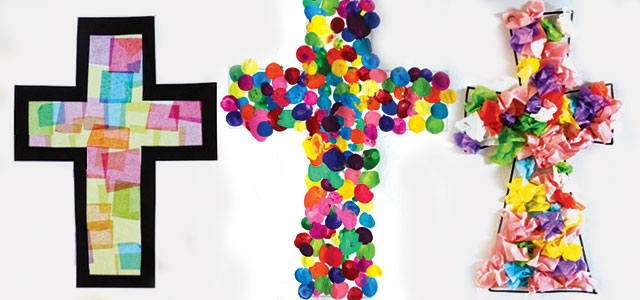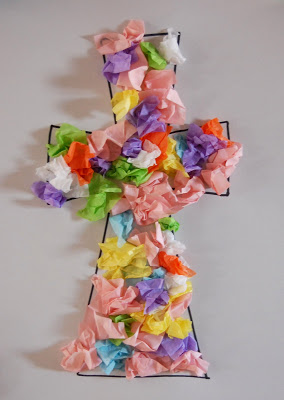 From inlightofthetruth blog comes this preschool craft (that we think would be good for older kids too because of the need for fine-motor skills).
Materials needed: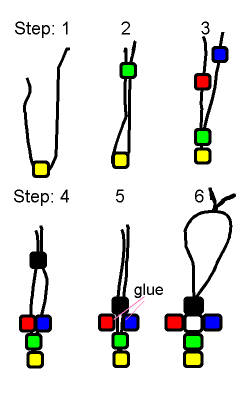 From Christiancrafters.com, kids will not only enjoy making this craft but they can also use it to share the gospel with family and friends.
Materials needed:
6 Beads (Black, red, white, blue, green, gold or yellow)
Thin cord or rawhide lace that will fit through your beads
Clear glue
(Here's something you may want to do differently. We've learned that it's offensive to many to make the black bead represent evil. We try to replace the black bead with an orange bead.)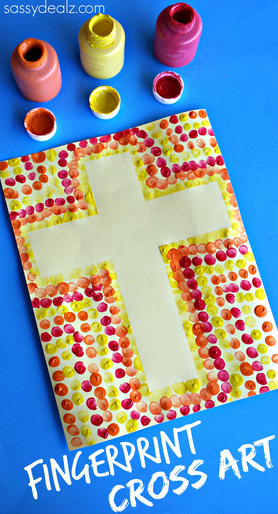 What can we say? We're wild about fingerprint crafts because we know kids love them! And so does the craftymorning site. This is just a simple twist on the fingerprint cross above. So simple!
Materials needed:
blue painters tape
scissors
washable paint
paper
So there you go! Five amazingly easy Easter crafts for Sunday school that you'll love at your church plant because they have four supplies or less (if you don't count the colors for the beads or paints)!
Use these Easter crafts to remind children of our Savior who gave his life for them because He loves them so much!
Want more Easter ideas? Check out our Easter board on Pinterest.
Get these free Sunday school lessons.