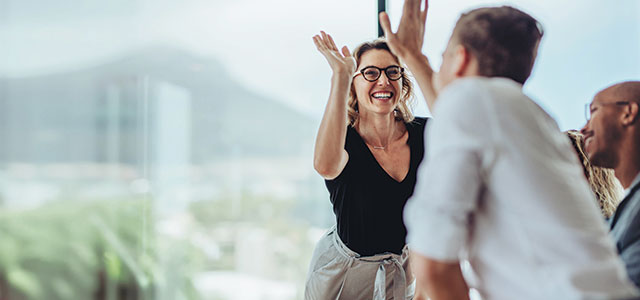 Want to change the whole world with small, bite-sized steps? Affirm people. We're starving for it. We live in a highly critical age when civility has been replaced with sharp-tongued sarcasm. We celebrate witty criticism far more than we celebrate affirmation, but affirming people is a missing ingredient to deeper relationships, mutual emotional healing, and basically, a better world all the way around.
You can most likely identify with what it feels like to live in a vacuum of praise, where affirmation is hard to come by. Statistically (and hopefully you're an exception), you probably grew up lacking genuine affirmation from Mom and/or Dad. You've probably worked in an atmosphere were correction was far more plentiful than congratulations on a job well done, especially when the "performance review" rolls around. And you may have even been labeled a rebel or a juvenile delinquent by teachers, school administrators, or even the local police.
Affirm People
Let me clarify, first of all, what affirmation is not.
Affirmation isn't empty flattery – words with no foundation in truth.
Affirmation isn't appeasement or agreement, especially with actual error.
Affirmation isn't saying words without action, but saying words plus action.
In other words, correction isn't always bad. Criticism can be very valuable, especially when coming from friends and family who are seeking our best interests. And all of us need to face our faults now and then so we can work on our habits and patterns for a healthier life. But almost nothing is more powerful to change our direction than affirmation.