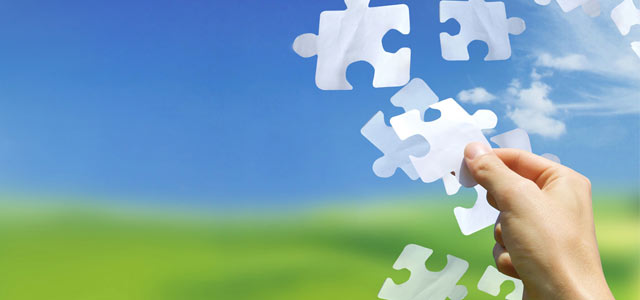 Assuming a church planter or pastor wants to share the Gospel and impact a local community, there are some ways a planter can connect quickly and over time in his community to began making inroads that lead to building bridges over which the good news can travel.
Here are some ways I/we began to connect when we planted just more than five years ago.
Start in your own neighborhood and homeowners association
For a planter/pastor/leader to lead others, he or she must model what he wants others to put into practice. Start with your own neighborhood or relationship circles closest to home. There is nothing more powerful than a pastor sharing personal stories about how God has worked through his personal relationships to see people connect to God through Jesus. I started getting to know neighbors through neighborhood events, homeowner association meetings and my wife and started a discussion group for couples on marriage and family issues. As a result, we have seen multiple families and people from our neighborhood trust Jesus and get connected at Church at the Grove.
Local Schools
Our church's two campuses both meet in public schools. We began building relationships with the principles and staff through feeding them and loving on them in a variety of ways. We told them we want to be their first call if they need something. It has worked, and they love us and have become "raving fans" of our church. Here's the deal: If you tell them to call you, you better be ready to follow up and meet their request. You must maintain a healthy credibility with the community.
Police Department
The police department knows as well as anyone what is going on in the community. I went to the local police department and asked them if they had a chaplain. They didn't, and I volunteered. Within a year or so, we baptized the chief, and he now plays in our worship band. We partner with the department on a number of things, but the partnership with the greatest fruit has been our "Shop with a Hero" Christmas project that touches more than a hundred children through the public schools.
Funeral Homes
One of my mentors told me when he planted a church years ago he went to the local funeral home and volunteered to do funerals for people without a church. Wow! I do more than a dozen funerals a year for unchurched families. It is a great way to connect with unchurched people and meet a practical need. More and more people navigate death and loss without the security and hope that eternity offers us through Christ. Several families have given our church a try through these connections, and countless people have heard the Gospel.
Counselors
We try to maintain relationships with what we call the "365 people" who deal with community needs every day of the year. These are the police, firefighters and school counselors who deal with the basic needs of people on an ongoing basis. We go to the school counselors and tell them our church wants to be at the top of their list when it comes to helping meet needs. They love us. Here's the deal: You better be ready if you make yourself available.
Social Workers
You will be able to meet practical needs if you make your church available to help with DFACS, county or city social workers, or any leadership that is connected to everyday needs in the community.
Coach or volunteer in a local sports league
This is one of the best ways to connect with people in the community. If you love what people love, they will listen to what you have to say. If you pour your life into their children through coaching a sports team, it will be the easiest way to connect people to your church. This may be the most productive means by which I have personally connected people into our church! People are hungry for leadership with character and integrity, and it is hard to find on the youth sports field unfortunately. You can't go wrong with volunteering to coach kids in the community! Be ready, because people will be watching how you handle yourself on the field!
Prayer walk
There is nothing better than simply walking a neighborhood or town and praying over everything going on in a local community. Prayer walking does not provide instant reward or feedback, and it doesn't seem like a glorified activity, but God promises to reward prayer. It is one of the best things a leader can do, and it should be a regular part of a leader's routine!
What have you done to successfully connect in the community? I would love to hear one of your ideas that has worked!
Russ Butcher is the lead pastor at Church at the Grove. You can find out more about him at his blog, www.russbutcher.com.