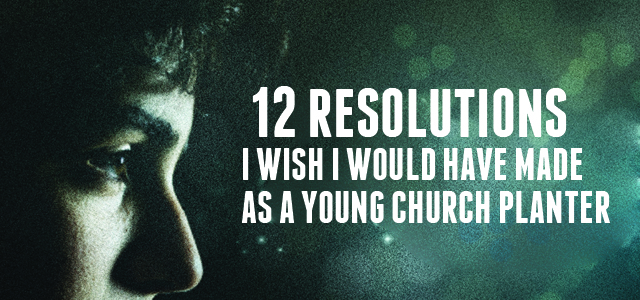 1. Above every bit of counsel, do what the Holy Spirit is calling you to do.
2. Listen to your wife. She will often be the voice of the Holy Spirit. Listening will save a lot of wear and tear on your hide. Got it? Got it!
3. Grow some thick skin even with your own people. They will offer emotional appeals to certain directions that are not in the best interests of the church. They love you, but they will likely never fully trust you. Americans, especially middle-class white people, have gigantic trust issues with their leaders. As usual, smile, pat them on the back, but don't agree to anything without thoroughly thinking about it. All they are really asking for is an audience, not your capitulation.
4. Build LOTS of time to hang out with your kids while they are at home. No matter how much time you spend with your kids, later you will probably wish you had spent more time with them. If you don't spend adequate time with them, you'll later kick yourself for your failure and will resent your church. Just sayin'.
5. If you are doing something outside the box, don't take your denomination's response overly seriously. If that's you, face it, chances are you will never be understood very well. In the midst of my success as a planter, like a lot of other bloggers on this site, I was more or less tolerated by the leaders of my denomination because I broke the mold of how they thought churches were supposed to be planted. Denominational leaders are linear, systems people who play by the book—the book they wrote. They don't know how to deal with innovators who are writing new books. They will admire your success, but they won't know what to do with your methods. It's best to just smile and flow with them as long as is possible.
Don't be rebellious. Relish the wisdom they offer. Most of the time they are veterans who know their chops, but realize you are the one who is on site, not them. Don't be a knucklehead and reject their wisdom, but on the other hand, don't be an automaton and not weigh aspects of what they recommend.
6. Take on new projects realistically with the realization your people will initially only do what you personally lead them into. They will do what you do, not what you say. They will build into their schedule what you build into your schedule. You can delegate the leadership of important issues to others, but if you don't participate in those vital values, others won't take those things seriously either.