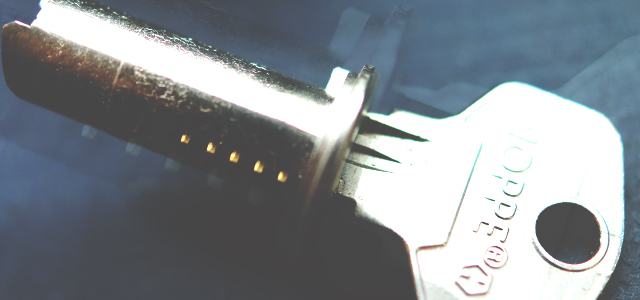 That was my advice to my best friend from seminary.
I knew his giftedness was in the realm of working with people one-on-one. I also knew that wasn't the nature of pastoral ministry. Pastoral ministry requires leaders to have incredible range: being able to do a lot of different (and often unrelated) things.
Range: The Missing Element in Your Leadership
A typical pastor's day can go from meeting with fellow staff pastors about planning an Advent series to coordinating a fundraiser for a missions trips to talking with someone struggling with same-sex attraction to giving tips to a mature believer on how to evangelize a Jehovah's Witness.
Range.
See, many people fresh out of seminary think that they will be like John Piper sitting in their study all day, writing sermons and books. Or, they may believe that they will get to work one-on-one with people all day. That's not reality. The reality is that pastors are part funeral director, marriage counselor, event planner, preacher, chauffeur, crisis intervention counselor, janitor, IT guy and a myriad of other things.
Lack of Range
Range is absolutely essential for ministry. That's a bold claim. But I think it's worth reflecting on the following questions: "What happens if I lack range? What happens if I'm unable to handle a diverse work day?"
Needs go unmet
If you can't figure out someone's problem, or if you lack the ability to do something outside of your "field," someone from your congregation may not grow like they are supposed to. For example, if you don't know how to execute a well-planned fundraiser, then you might be short-changing someone's ability to go on a life-altering missions trip.
Burnout
Burnout is a real thing. And "job burnout" is also a thing. Pastoral ministry can be physically demanding with long-days, and off-hour work times (like nights and weekends). It can also be mentally demanding due to the diversity of problems pastors confront. Do you know Scripture well-enough to help a teenager overcome his pornography addiction? Can you then transition into a vision and strategy meeting for your small groups? Will you be able to finish your day by studying the Greek text for your Sunday sermon?
If you're unable to handle a diverse range of responsibilities, you will burn out. Your overriding emotion will not be anger, but numbness, because you are unable to cope with the mental energy demanded by the ministry.
Developing Range in Ministry
Therefore, we must grow in our ability to have range. Here are two ways to increase our range:
Grow your "generalist" skills
In seminary, students spend a lot of time working on pretty specific skills: how to exegete a passage, how to put together a sermon outline, or how to stand and deliver a message. Accomplishing diverse tasks, however, often requires "general" skills, like listening. For example, becoming a good listener will help you across a wide spectrum of tasks which come up. Does someone come to you in need of counseling? The starting place is listening. Does someone want to start a new outreach ministry? The starting place is listening.
I dare you to read through this list of 48 Life Skills). So you will probably have people over your house at some point. Being able to cook something would seem an important skill to have.
Realize your limitations and empower others
You can't do it all. No pastor is omnicompetent and gifted in every area. "Wait a minute," you might be thinking, "you've spent this whole article telling me to do more. Now you're saying I can't do it all?!?" Although pastors often have many diverse responsibilities come up during their day, they cannot adequately handle every situation. This is why equipping the flock is so important. Developing a leadership pipeline will help you bring along leaders who can handle some of the diversity of your day, allowing you to focus on your calling.
A Big God
Although the problems pastors face are often big and diverse, we serve a big God. He is the one who truly has unlimited "range"; He can handle anything. So bring him your problems. Bring him your fears. As Psalm 103 says,
For [God] knows our frame;

he remembers that we are dust.

As for man, his days are like grass; he flourishes like a flower of the field; for the wind passes over it, and it is gone,

and its place knows it no more.

But the steadfast love of the

Lord

is from everlasting to everlasting on those who fear him.
This article originally appeared here.