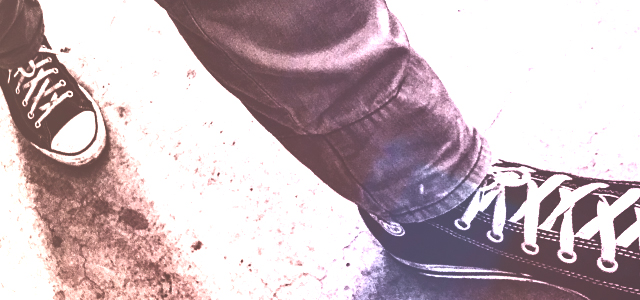 There are 7 simple ways to welcome visitors to church so they return once pastors and church leaders put in A LOT of time, effort and resources into getting people to visit their church. A recent experience taught me a lot about what is needed to get people to come back.
Chuy's in Kennesaw, Ga., has become my favorite Tex-Mex restaurant. It has very good food, but the reason my wife and I return every weekend is because of a waiter named Anthony. I have been paying for service at restaurants for over 30 years and he is the best service provider I have ever encountered.
As I thought about my initial experience with Anthony and Chuy's, I realized it has tremendous application to those who make return visits to your church. The following are…
7 Things You Can Do to Welcome Visitors to Church So They Come Back
Realize Visitors Want to Come Back to Your Church – No one goes to a restaurant hoping for a bad experience. They are hoping for a warm atmosphere, nice people, wonderful service and quality food. Likewise, when people visit your church they are looking for a warm atmosphere, nice people, a wonderful worship service and quality children and youth programs. First-time visitors want your church to succeed. Help them help you!
Provide Transformation Over Transaction – In addition to the items mentioned in point #1, first-time guests are also looking for something transformational. They are looking for hope and something which will meet a felt need in their lives. They may or may not realize it but they are looking for God. If they begin connecting with God, they will return.
Make Sure First-Time Guests Meet Nice People First – You never have to recover from a good start. Upon arriving at the restaurant for the first time, we immediately met Anthony, who was extremely nice. There was a personal connection made. Churches are more likely to get return visitors if the initial points of contact (parking team, greeters, ushers, children and youth workers, person in the service who does the welcome) are simply nice. The people first-time visitors meet first set the tone for the entire visit.
Anticipate Needs and Meet Them Before Asked – Anthony was quick with the food and worked hard refilling our water and chips. Every need we had was met before we ever asked. What are the needs of the people visiting your church and what can you do to proactively meet them?
Be Knowledgable About the Church – Anthony was not passive. He engaged the situation. Anthony was helpful with the menu and offered ideas to our food selections.
Provide Lagniappe – This is HUGE! "Lagniappe" is a Cajun word which means "something extra." John Maxwell used to teach our team that is difference between extra and extraordinary is just a little extra. Anthony gave us complimentary chips, salsa and dipping sauce to take home with us. This was not much, just a little extra, but it unexpectedly capped off a wonderful experience.
Give Visitors a Reason to Return – Anthony gave us a coupon for a cup of free cheese dip next time we return. Guess what we did the next weekend—we became second-time visitors. What is your church doing to make people want to come back to your church? This is the power of a sermon series or special events. It gives you a reason to tell visitors why they should return. What is one thing you did this past Sunday to make people want to come back?
***BONUS*** Do you know what points 2 through 7 tell us. Anthony CARES and the people who visit Chuy's know it. So they come back.
Since this initial visit, we have visited Chuy's multiple times and always ask to sit in Anthony's section. He now knows our name and order by heart. Conversely, we have discovered he is expecting his fourth child in October. The service and our experience just keeps getting better. We are becoming friends.
What is one thing you have learned from Anthony's excellent service which could result in a better experience for your church's first-time guests?
This article originally appeared here.