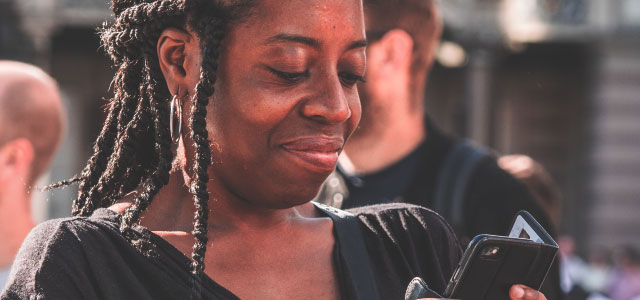 Call it "wellness tech"—apps that assist church planters in staying sane and saintly as they pursue the high (and maddening) calling to serve the Lord's church.
Anyone who knows me knows that I am a geek when it comes to tech.
Over the years, I have explored how technology and their applications (apps!) can benefit us in our lives and not merely harm us.
At Bethel University I have been able to play a small role in a new initiative called the Wellbeing Initiative led by my friend Christine Osgood.
Wellbeing is the pursuit of being whole. It is having peace (or shalom in Hebrew) with God, others and even yourself.
Wellbeing is a deep concept.
It has six components to it. Each area will affect all the others when they are experiencing stress or dis-ease:
There are a lot of ways that technology can help us in our pursuit of wellbeing! Today, I want to share my experience with one specific piece of technology and that is: THE SMARTPHONE.
The fifth limb many of us have attached to our bodies.
Below are some apps I have tried recently or use currently that I have found helpful in the pursuit of wellbeing. I assume that they ALL won't be helpful for ALL people. But I bet there is at least one or two that would be helpful for you.
Give some a try!
Here are the apps as displayed on my iPhone. Below, I have links and descriptions!
I hope this is as helpful for you as it has been for me. It takes perseverance, creativity and adaptability to pursue wellbeing in this loud and busy time in our hectic world.
ALSO: CHECK OUT "7 POSSIBLE SOLUTIONS TO THE TROUBLED SOULS OF PASTORS"
We may not all have the luxury to have quiet or alone time all that often. Ask someone who lives in a major city in Asia, a parent of toddlers or someone who can't afford a home with their own room. Alone time is a very privileged thing.
Spiritual
This is the app of choice for me when wanting to look something up in the Bible or look at various versions of the Bible. For readability, I suggest these versions: NIV, NLT, The Message
I am one of the millions of people around the world who daily read these Old Testament and New Testament passages every day as well as some "watchword" scripture verses that stand alone. I encourage those in my community at Mill City Church to read it and we do a reading from it monthly in our worship service.
All together it takes about five to 10 minutes unless you spend more time meditating on the passage. It also includes a prayer. It is available here as well both online and you can order a book. You can even sign up to have it emailed to you daily!
But I prefer the link above. It is to a church that somehow has magically gotten the text to be displayed on their website every day with LINKS to the passages. I heart links. As you can see in the image above, I made it look like an app on my home screen. Click here to learn how to do that.
I LOVE this app. Beautiful music (often from around the world) and British people reading a passage to you? YES PLEASE. Try it.
These are the "daily office" readings from the Church of England. Once again, join with millions of people around the world and read these daily selections and prayers. 
Shane Claiborne and some of his friends took the Book of Common Prayer and engage the topics of mercy and justice along with the prayers and readings. I read this when I need to mix things up in addition to the Moravian Text.
An oldy but a goodie, these are daily devotional readings from My Utmost for His Highest by Oswald Chambers. First published in 1935 – remarkably relevant today!
There are a lot of apps good for listening to podcasts. If you aren't a "podcast person" yet give it a go! There are fantastic sermons and podcasts that support your walk with God! Here are some of my faves!
Lead Stories Podcast with Jo Saxton and Pastor Steph – (shameless plug)
Mill City Church – (additional shameless plug)
This Good Word with Steve Wiens – Dude is sooooo deep with the words.
Tampa Underground – I love this community even though they are states away. Seriously. My people. They have a diverse teaching team as far as gender and ethnicity.
Lighthouse Minneapolis – My friend Pastor Dee is smart as a whip.