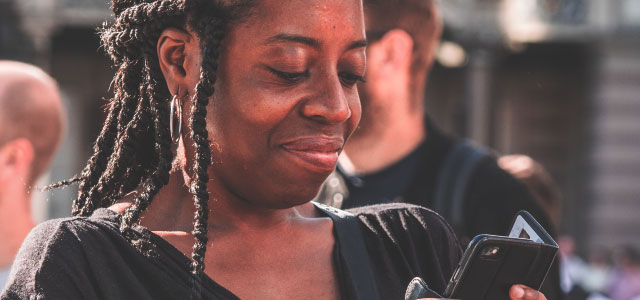 Physical
My favorite for workout tracking and healthy eating/food tracking.
My favorite app to determine how far I ran or how far I want to run. You can connect with friends!
This app reminds you to drink more water! Seriously. 
Cognitive
Some people enjoy other journaling and note taking apps, but I am a diehard Evernote person. I got the version you pay for so that I can have it sync on all my devices. I have almost 1000 notes!
Podcasts make the list again for the cognitive section of the Wellbeing Wheel! I could list SO many here, but just two I am into right now:
The Road Back to You – based on the book about the Enneagram by Ian Morgan Cron and Suzanne Stabile.
Historically Black – this podcast came out in conjunction with the opening of the National Museum of African American History and Culture in Washington D.C. It showcases stories like the one behind the popular movie Hidden Figures.
There are a lot of list making apps, but this one is my favorite. You can share lists with others. For instance, my husband and I have our shared grocery list on Wunderlist.
This app is not cheap. It's the most expensive app I have ever paid for. However, it is the central nervous system for how I organize my life. People often ask me how I can juggle my life between my jobs as a pastor, professor and podcaster—I usually just say, "very carefully." But I should say OmniFocus.
Emotional
This app offers calming reminders for mindful breathing throughout your day!
This is an app that leads you through guided and timed meditation. When you need to clear your mind in order to focus at work or you are having trouble concentrating on what God is saying or doing around you—this can help!
Look into this app! It is "gaming your way to emotional health." Yes, it is an attempt to "gamify" the skills and actions that can help with depression and anxiety. It's fascinating.
It turns out just a little incentive from this game helps a lot of people pull through. It also has the ability to have others join you and cheer you on—they are your "allies"!
Relational 
I am going to assume that most of you don't feel you need ANOTHER way for people to get ahold of you so I am only sharing this one app as something that can aid in relational connection. Voxer is a voice messaging system. It also has the ability to turn your phone into a walkie-talkie.
With some friendships and friend groups, this is an amazing and more personal way to connect. You can still hear someone's voice and their emotions without getting tied up in a call. Also, it's safer to use while in the car because you are listening to others and not looking at the screen.
Finally, the greatest thing is that you can speed your friend's voices up 4x as fast. I will give major Steph Points to anyone who can understand me at 4x given the speed at which I talk at 1x.
Meaning
Meaning is an important aspect of Wellbeing. It is essential to all the other components in that often this is the motivation to pursue wellbeing in the first place! What is your purpose? What gets you up in the morning? This is what meaning is all about!
This is a daily gratitude journal. Did you know that gratitude and anxiety are mutually exclusive? Neuroscience has shown that if you make a list of what you are thankful for, you immediately decrease your anxiety level.
This is an app that helps you in building daily habits. It takes 21 days to make a habit…and one day to break it. Don't give up!
This app helps with tracking short-term habits like Strides. It also helps you track longer term goals like saving money or taking steps in your career.
This article originally appeared here.