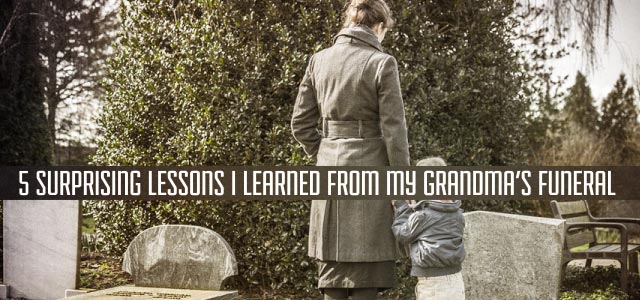 The day after she turned 80, my grandma passed on April 20th. When I heard the news from my dad in Korea, I was speechless. I immediately booked my red eye plane ticket to Korea. As the oldest grandson, I assumed the critical role of a sangju, who plays the role of masters of ceremony, in the traditional Korean funeral process. My grandma's passing taught me vital life lessons that will serve as sign post for an intentional life.
1. Above all, what matters at the end is knowing whose I am.
Before my grandma knew who she was, she knew whose she was. That is, she knew who she belonged to. Her faith in Jesus Christ was evident in her life and people she impacted. Her life is best summarized in the words of apostle Paul: " I fought a good fight, and I have finished my course, I have kept the faith." Knowing who she belonged to, she had an unwavering sense of purpose and conviction for her life. Despite the excruciating pain, her faith is what sustained her.
2. The impact of your legacy is proportionate to the lives touched.
The Korean funeral process lasts for three days. Friends and relatives would visit for the next three days and show their respect to the lost ones. I heard stories after stories of people whose life was touched by grandma. In fact, several people shared moments of how their lives were completely changed because of my grandma's words and actions decades ago. To be honest, I learned more about my grandma during the funeral process than my entire life. Her life was a testament that the impact of your legacy is proportionate to the lives impacted and influenced.  Every life matters. It made me wonder: What am I doing to serve others? What I am doing to help? What am I doing to affirm God's truth in their lives?
3. Hope is not lost. We are returning to our real Home.
The emotional pain of loss for our family is hard to express through words. Words fail to describe the palpable loss of our grandma. However, as a believer, our family knew she went to a better place. That is, she returned to the real Home. While she was physically weak, her faith reminded that she was going to a better. While those who deny Christ, death is the ultimate loss, devoid of hope. But, as Jesus followers, we know while our bodies come from dust and end in dust, our spirit will be in our eternal home with God. This made me homesick for Heaven.
4. The sheer brevity of life. Life on earth is a small parenthesis of eternity.
Life is short. I proved here how we deceive ourselves with our perception of time. Like it says in James, "Yet you do not know what tomorrow will bring. What is your life? For you are a mist that appears for a little time and then vanishes." My grandma's death reminded that life on earth is too short and instilled a sense of urgency of fulfilling my God-given purpose in life. I define success as living intentionally to my calling. That is, knowing why on earth was created and fulfilling my purpose.
5. Importance of stewardship.
My grandma has struggled with a weak body for over a few decades. In fact, it's quite impressive she made it through 80 considering her frail physical state. I recall her taking countless pills to keep her intact for more than a decade. I recently learned that my grandma indulged herself in drinking and smoking while she was young though she quit later. Though I'm 28 years old, I realized to finish well, I must start well. That is, I must be a faithful steward of my time, talent, treasure, and health God has given me. I must remember that to finish well, I must start well. I must remember that every decision I make have profound implications. In the words of Aristotle, "we are what we repeatedly do. Excellence, then is a habit, not an act." Building healthy habits to steward the resources and gifts God has given is a strong foundation for growth and life-long significance.
Read next: What to say when someone dies.