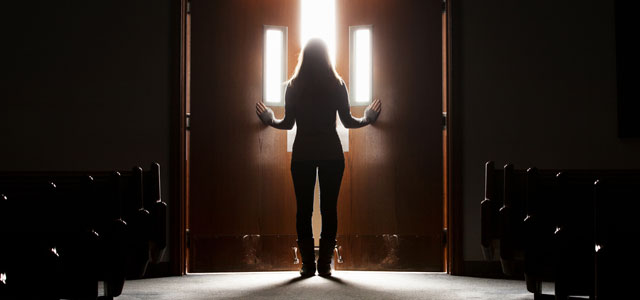 I'm as done with this as you are. I'm convinced that Republicans, Democrats, Independents, Libertarians, and those who wish to rebel against Palpatine's new Empire to restore the Old Republic and the Jedi should all feel welcome on Sunday. But here's the good news – there's a whole generation of church leaders who are tired of trying to bully the "other side" (whichever side that might be) into submission. We're interested in meaningful conversations in search of truth. And if you are too, come back to the church. We need your voice.
"The Church Complicates My Life"
As a kid, my family attended Sunday morning, Sunday night, Wednesday night, and Sunday School. There were programs, events, activities, and business and committee meetings. And we were part of a church with less than two hundred people. Somewhere along the way, we thought the cool thing to do would be to come with as many "ministries" as possible for as many people as possible and stay as busy as possible.
But does all the busyness produce actual, spiritual growth? Not often. It just wears us out, keeps us busy "at church" instead of living on mission, and prevents us from developing meaningful relationships outside the life of the church in the real mission field. And we can attend ten Bible studies per week and not practice anything we're learning.
Thankfully, God is raising up a generation of church leaders who are driven by God's eternal purposes for the church rather than by programs, events, buildings, and schedules. It's entirely possible to streamline the church's structure in a much more simple way to stimulate real growth and real relationship-building. But we need your help.
"The Church is Too Dogmatic"
Maybe. But I don't think being dogmatic is the problem. Once we discover that something is absolutely true, we should indeed hold onto it, right? I think the problem is often the way we present truth – like a bulleted list of precepts to be blindly affirmed. If we know Jesus is the only way to eternal life, we must be dogmatic about it. But we also must allow people the room, the space, and the time, to explore our message and come to a place of belief on their own time.
In other words, I don't think the problem is that we preach the Bible. I think it's that we preach the Bible in a way that leaves no room for conversation about the Bible. But again, there is a generation of church leaders aspiring to set the table for real discussion. So come on back and grab a chair.
"The Church Just Wants My Money"
Sometimes, the church has approached the subject of money in terrible ways. People have definitely been spiritually abused and taken advantage of for the benefit of some church leaders who live lavishly off of a gullible flock. But again, this doesn't represent the church as a whole. In fact, most church leaders today are calling upon the few who commit abuses in this area to repent.
What makes it hard for leaders is that generosity is part of discipleship, and giving is part of a commitment to Jesus and to the local church. Jesus talked a lot about money, and the Bible has a lot of teaching on the subject. So if you're done with church because of the subject of money, you have to evaluate whether your problem is with the church or with Jesus.