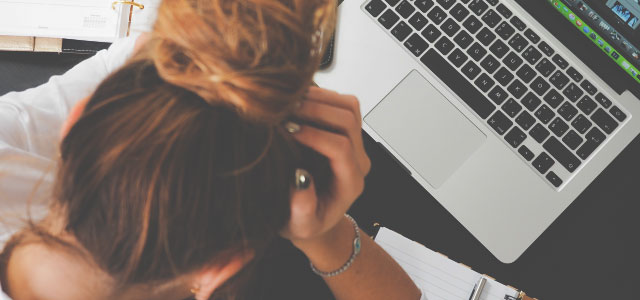 Is Chronic Stress Killing Your Leadership?
Our brains play a vital role in effective leadership (duh!). That's pretty self-evident. Yet, this often overlooked brain fact profoundly reduces leadership effectiveness—chronic stress diminishes your ability to lead because of how it affects your brain. In this post I list five ways chronic stress does that. Whether you're a pastor or a business leader, effective leaders understand how their brains affect their roles. In my next post I'll provide some solutions to these problems.
Chronic stress affects leadership in these ways.
It amplifies fear and anxiety.

Chronic stress leaves the stress hormone cortisol in your body and brain for extended periods of time (as well as imbalancing brain chemicals called neurotransmitters). As a result it keeps the brain's fight-flight center (the amygdala) on high alert, which turns up the dial for fear and anxiety and leaves it there. Fearful leaders don't lead well. 

It gives you a 'shorter fuse.'

Parts of our brain compete for energy and other resources it needs to work effectively. When the amygdala stays on high alert, it hogs those resources and our brain's 'thinker' (the front part called the pre-frontal cortex) has less of those resources available to pause and reflect before reacting. Leaders who react make dicey situations even worse.

It impairs good decision making.

Reduced resources for our brain's 'thinker' also affects our ability to think clearly necessary to make wise, thoughtful decisions. The thinker can literally go 'off-line' in stressful situations when a leader has been under chronic stress for a long time. Leaders who don't make good decisions can hinder their churches' or organizations' ability to reach their goals.

It diminishes memory.

A key part of the brain involved in turning short-term memories into long-term memories is called the hippocampus. Chronic stress actually shrinks this part of the brain which makes us more forgetful. Leaders who forget important information or commitments they made to others can lose trust from those they lead.

It decreases motivation.

A fundamental way brain cells talk to each other is through chemical messengers called neurotransmitters. Chronic stress creates an imbalance of these important chemicals which can lead to depression, listlessness and decreased motivation. Unmotivated leaders struggle to lead their churches or organizations forward.
So, chronic stress hurts the brain, which impairs our leadership.
This article originally appeared here.