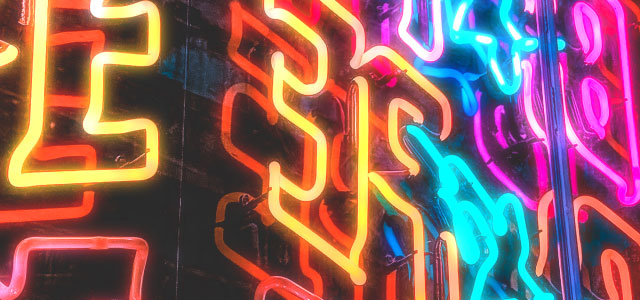 There are two questions that govern my life. They are how we move forward as a church, as missional communities and as individuals in discipleship: What is God doing? How should we respond? These questions led me to discover that Jesus loves strippers. God leads us into places where it feels near impossible to see what God might be doing in that location. A while ago, I was led into one of those spaces.
"Want go into the strip club down the street?"
I asked Amy as she came in for a planning meeting for the missional community she leads that loves people experiencing homelessness.
"Um, sure?" She said with slight, yet puzzled hesitation.

This is what I love about Amy, she assumes the best and is willing to step into uncertainty.
I explained to her that it clearly wasn't for entertainment value that I was wanting to enter this facility. It was a deep sense that I kept having every time I drove by.
I felt God nudge me every time my car passed on the busy Broadway St NE:
"Could you see me moving, even in there?"
After explaining this to Amy, I told her whatever I have of "street smarts" was telling me I shouldn't go in alone, yet, bringing a man would probably not be wise either.
So we drove to BJs Bar and said a prayer in the parking lot and took a deep breath and went inside in search of what God might be doing in this place of brokenness.
ALSO: EVANGELISM—TODAY'S CHRISTIAN CURSE WORD
As we went inside the whole place just felt deeply sad. There was not a smile on anyone who was present.
There were men playing billiards, many in seats in front of a large stage. There was a female waitress who quickly figured out that we didn't bring cash for the cash-only bar and kicked us out after a few minutes because there was a one-drink minimum.
It was only 3 in the afternoon and there was a good amount of men there. We couldn't help but wonder how full it would be during the busy time frames. In the few moments we saw the women who had been working, their faces were so sullen and sad. Both of us felt deep sorrow come over us. We also unexpectedly felt compassion for the patrons nursing their beers.
Every single man in there was sitting at a table alone. In isolation. Clear shame on the faces of those who noticed us—two fully clothed women entering unexpectedly.
I began to feel overwhelmed by the fact:
Jesus loves the strippers. 
Jesus loves those men too.
There are groups of people all around the country who give their life to communicate God's love to these children of God. 
One of the people who has taught me the most is my friend Keisha and her work with Created.
There is a group of people in our city trying to figure out how as well! Let me know if you want to be connected with them.
What is God doing at BJ's Topless Bar in my neighborhood? Honestly, it was really hard to tell. But inside of me and my friend, God was doing a work of compassion and grace. Reminding us that God doesn't love us any more than he loves those strippers or those lonely men.
No amount of "missional living," Bible studies or moral standards will make God have more grace for us than he has for those souls. It's hard to believe that sometimes—and I think that's what God was doing…reminding us of the reality of that grace. Jesus loves strippers—what it would it look like to tell them?
What would it look like to show them?
This article originally appeared here.