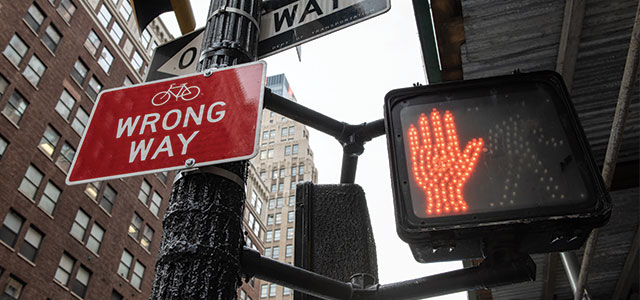 Let's do a quick mental exercise. Think for a moment about the times you've been most energized as a ministry leader. Now, think about the times you've felt drained and depleted. What was it that made you energized? Chances are good that when you were energized in your leadership, there was progress. Progress (or momentum) is exciting isn't it? Ministry is happening, people are growing in their relationship with Jesus, things are happening in our communities and within the families in our congregations. While it's natural to go through seasons when our ministry efforts don't seem to be moving forward as quickly as we'd like, there are a few common (but avoidable) leadership mistakes that can cause ministry momentum to stagnate.
Mistake 1: Failure to create clarity for your staff and volunteers
Lack of clarity in any organization is the fastest route to dysfunction, frustration and waste. In Will Mancini's book Church Unique, he observes that mistrust, personal ego and lack of strategic clarity are all results of an overall lack of clarity.
What should you actually clarify? Roles and priorities. Clarifying roles begins with clarifying job roles and responsibilities. By clarifying job descriptions, you help the people you're managing and leading know what they're responsible for and what is expected of them.
This helps them know what the "win" looks like in their unique role.
Clarifying priorities can be a little more of a challenge.  But, the starting point is to create clarity for yourself.
Mistake 2: Failure to create clarity for yourself.
How is your "to-do" list looking today? Is it overwhelming to try to figure out what to tackle first? How do you know which task is most important?
Spending sideways energy on a low priority task is one of the greatest dangers to accomplishing your ministry objectives. Why? Because activity can have the appearance of effectiveness. But, the two aren't the same.